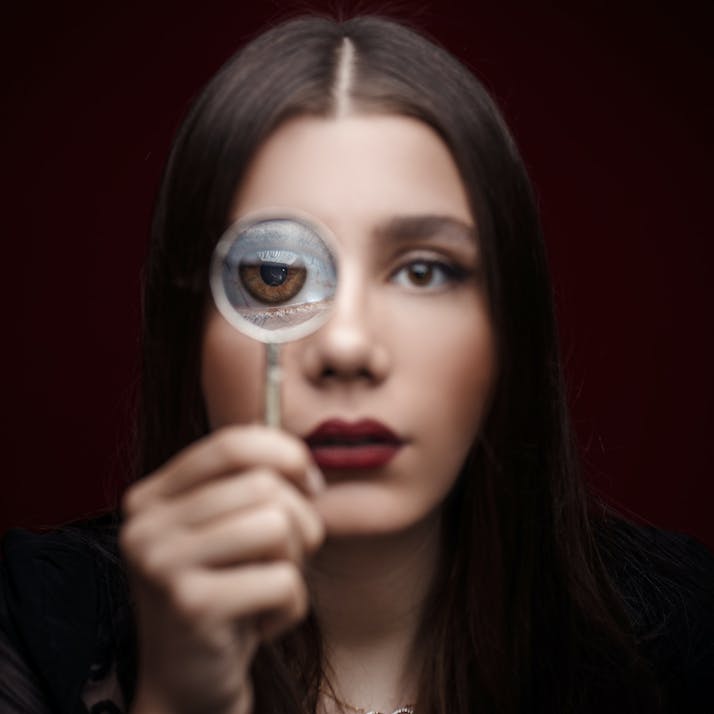 I've Witnessed Racial Bias as a Production Assistant
Once I began working in the entertainment industry, I saw how difficult it was for non-white PAs to advance in their careers.
/ / /
After graduating college in 2014, desperate for an entrance into the New York City film industry, I accepted a one-day gig to work as a production assistant for a production manager known as K. My friend, who had gone out on a limb to recommend me, advised that I do my best to impress K. After all, production managers like her, he said, were the main hiring forces for shows and had a say in almost every element of a shoot. 
The day of the job, I showed up early. K met me at the office reception with a smile. 
"You have an 845 number," she said. "I like people from upstate. They're better drivers."
I chuckled along but didn't really know how to interpret her statement. I needed to get her to like me if I wanted her to hire me again, and I figured I would be laughing and agreeing with anything she said. 
She started me with printing and arranging receipts, invoices and paperwork from the production in a "wrap binder." When I took out a MacBook, she sighed in relief. "Oh good, you have a Mac. I hate office PAs who don't have MacBooks. You have an iPhone and you're from upstate, too. All good signs of a good office PA!" 
Though I didn't understand, I continued to nod along, working quietly, until the end of the day came, around 9 p.m. K complimented me on my hard work and diligence and told me she'd hire me when her regular office assistant, Liz, couldn't work. She didn't provide any promises, making it clear that she had a clear favorite. When I asked why her favorite was out for that day, our wrap day, she twisted her face. 
"Liz is actually working with a camera team today. Isn't that weird?" she said. "I never thought she wanted to work on the camera team. Girls usually work in production."
I shrugged. I didn't want to comment that gender—and all her other comments about what made me a good office PA—seemed irrelevant, especially since all I had done was print stuff, arrange paperwork in a binder and run small errands around the neighborhood. But what did I care? Checking off those boxes helped me curry favor with K, and I rode that momentum. The next week, she hired me for another job.
How I Discovered K Was Hiring Based on Race
"Can you believe it?" she said when I came back to the office. "Liz is working with another camera team this week." 
Later, as we set up the production and needed to hire PAs to pick up equipment, I didn't question when K shared with me how she only hired Dominicans from the Bronx as truck PAs; of course, I didn't question when she only hired white men to drive the director, producer and client around. Still getting to learn the landscape of the industry, I chose to study more instead of speak up. K offered her own reasoning.
"They just all have their network and know all the best places to park the trucks," K said about the Dominicans. "And if they ever need to call out on a job, they replace themselves with their cousins or whatever."
As for the white men, Kay countered: "They're just the best when it comes to driving important people. They're nice, polite, and just like…presentable, you know?"
Once a Production Assistant, Always a Production Assistant
For the first several jobs we worked together, I accepted this. But after I gained more of my bearings, I started to venture away from K's side on productions. I made casual conversation with other PAs. The normal topic of conversation was where we were going next—what our dreams were. No one wanted to stay a PA.
"I'm going to be a production coordinator," William, a Dominican truck PA, told me on one job. "I just bought a new laptop. I got everything ready." 
He asked me how I got my gig as an office PA. I shrugged. A friend had recommended me and K liked me. 
"I've been working with her for four years," he said. "I thought she liked me, too. I tell her every job that I could be her office PA."
I didn't know what to say, but I wondered about sharing with him that K's criteria for her office PAs included having a MacBook, having an iPhone, being from upstate and, probably, being white. I asked him for his frank advice on how to proceed in the film industry. I wanted a little bit of experience in everything. As I told him all of this, he shook his head. 
"Work with what you got. You gotta work with what people are giving you. K wants you to be an office PA. Be an office PA. Work in the office."
Racism in Hiring Isn't Explicit
I took his lessons to heart. I kept working with K despite her troubling beliefs. As I gained more rapport with her over the next several months, she promoted me to work as her coordinator. On our first job together as production manager and coordinator, K asked me whom I might bring aboard as an office PA. 
I suggested William.
"William? He's just…I just never pictured him as an office PA, you know?"
K awkwardly fumbled around more excuses as to why William didn't "fit the bill" of office PAs.
I want to say that I stood up for him. I want to say that I called out her bias. As I picked up more work with other production managers, I couldn't help but see how K and other production managers made the same decisions, time and time again, to reaffirm biases both out of subconscious habit and unwillingness to try new people in positions that they saw filled by a certain type of person.
The Moment I Learned Which Side I Was On
One time, weeks after having the awkward conversation with K about hiring William, I spotted him in the truck. It had been months since we had last seen each other. We were shooting in a studio and not much needed to be done. I wanted to catch up with William and see how his life had been going. 
"Good, good," he told me. "I finally started booking gigs as an office PA."
Someone had given him a chance—a Black production manager, which was rare. From there, he proved himself, and got recommended to other production managers. That didn't surprise me. His work ethic as a truck PA was outstanding, and he was always very sharp and organized. The same qualities would translate well to office PA-ing. 
I started lamenting to him about the racism and bias I had begun to uncover in the industry when K came upon us. 
"Don't you need to be working?" she asked me. "What about time cards?"
"They're all organized and ready to distribute," I said. 
K scowled at me.
"Then take coffee orders."
I was at that point where I'd need to kowtow to her as my boss and pretend to work. But something about William's conversation and K's tone got to me. 
"I already did that. Everyone's still drinking their coffees from before."
William chuckled at that, and the absurdity of our argument made me laugh, too. K stormed away. 
Now I'm Fighting to End Racial Discrimination in Job Hiring
K didn't text me again after that job. By that point, I had my own share of connections, and I continued to work as an office PA or coordinator. I gave up my aspirations to work in other departments—camera, art, grip and electric—as I heard horror stories of other freelance crew members giving up months of work when they tried to rebrand themselves. No one took many chances in this industry and most freelancers worked with what they had, just as William advised. 
Later, I began managing and producing commercials on my own, and made it a point to challenge biases in the industry by hiring people from all backgrounds. I started to see others do the same, especially as people began to focus more on diversity and inclusion in the shadow of Donald Trump's racism. I hoped that my choices might be part of a larger movement, though I recognized how easy it would be, time and time again, for production managers to go with the familiar and safe option.