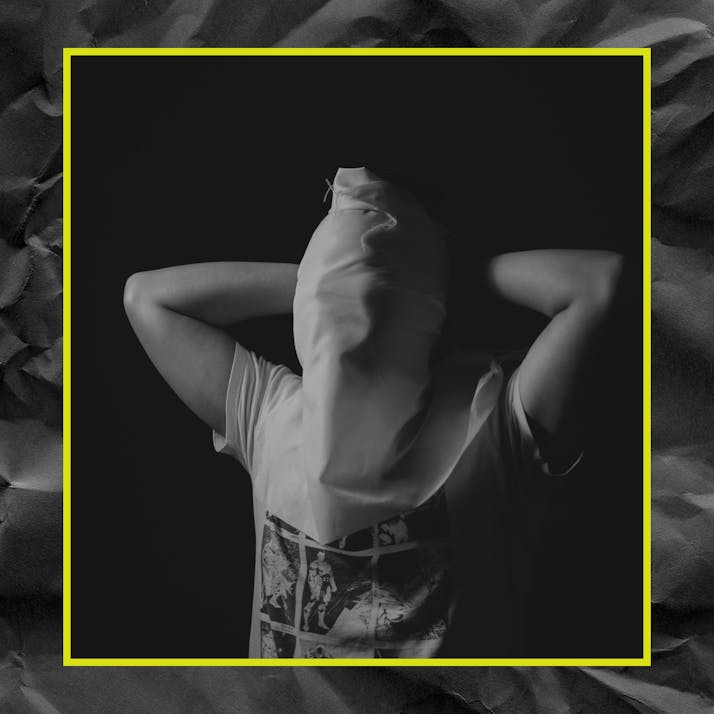 Mental Health Struggles as a Muslim: Bipolar in Indonesia
A young man writes from Asia, where his country's Islamic faith makes his disease taboo.
/ / /
I still remember an eight-year-old me longing for a different life than my peers. They wanted to buy new toys or go to the theme park. Even though my dad cheated and was abusive, I wanted my parents to halt their divorce proceedings and get back together. I wished our family could live in the same house again. I lived with my mom in Jakarta—the capital city of Indonesia—200 kilometers from my dad and my sisters. 
If today I was shown a clip of my journey growing up, I would definitely be proud of myself for what I endured. 
I've had difficulties making friends: My mom is my best friend. She's a brave single parent who raised me well, despite not having a permanent job for almost a decade. We have difficult financial circumstances: We don't own our house and have lived here and there, including hitching stays at various relatives' homes. 
Not so long after my high school graduation, hope for a new chapter emerged. I was accepted to a public university (at an affordable cost) and my mom had a permanent job that made our living standard improve. 
However, it didn't last long.
Many Believe Islam and Bipolar Disorder Cannot Coexist
My complicated personality, along with troubles with personal relationships made never-ending college tasks a tall order. It's difficult for most people to deal with someone recovering from a terrible childhood. No wonder I passed out in a lecture session—I hadn't slept for seven days in a row.
I was later hospitalized, side-by-side with oxygen tanks to help me breathe, and underwent a deep series of observations for more than three weeks. The results of my electrocardiogram and electroencephalography stated that I have mitral valve prolapse. My cardiologist told me that surgery would not help my heart's left valve operate properly again. 
What affects my heart rate the most is my mental health. If my mental health doesn't get any better, at some point, I'll relapse. So he gave me a referral to a psychiatrist who later diagnosed me with bipolar affective disorder. And I am grateful to have reached a point that made me aware of how important my mental health is. 
Why? An estimated 135 people are affected by just one suicide. Research conducted by the Indonesian Ministry of Health stated that 6.1 percent of the population aged 15 to 19 suffered from depression, but only nine percent of them go through a period of clinical treatment. A disquieted state of mental health is as dangerous as other more tangible health issues. So if we ignore a person's mental health because we don't know how to deal with depression and anxiety in Islam, negative impacts will follow. 
Being bipolar doesn't kill. But, the stigma does. 
Those surrounding me told me to stop seeing a psychiatrist and taking medications. Even my mom, the love of my life, try to convince me that taking pills is not a solution for someone who comes from a religious background like us. 
I want nothing more than to have mental and physical wellness, so as a Muslim, I pray to God to get better. But, hasn't Islam taught us to create a balance of prayer and effort, so our wishes can come true? Taking the right medications is my kind of effort. Also, hasn't Islam taught us to treat each other well? Why, then, do my Muslim peers—who found out that I was seeing a psychiatrist and taking pills—call me crazy? 
Islam and Mental Health Have a Complicated Relationship
This country and its citizens—the largest Muslim population in the world—have made things worse. The importance of mental health is still a taboo subject in Indonesia.
This negative outlook has been perpetuated in our society, even in support groups for mental health survivors. I seek help and, instead of having my back, I receive responses like: "Your problem is not as big as what you've made it out to be." 
Indonesia's lack of mental health awareness was on full display when a famous comedian, Nunung, had to face a recent drug abuse trial. Judge Djoko Indiarto questioned the psychiatrist's testimony with sensational accusations that trended on social media. "Almost every day [Nunung] grinned on television, how can she be depressed?" asked Djoko. 
It's all pretty tough for a young guy who still in a process of growing up. At least, it's made me realize that I can't control what other people do or say. But I can control myself. I've always needed the acceptance and affection of family, friends and lovers. But I never started to accept and love myself just the way I am. So, I've begun to try. I've been working through trying to stop blaming my dad as a cause of the state of my mental health and accept it as it is.
This intense reckoning has resulted in some positive outcomes. I'm having open conversations disclosing my mental health issues with work colleagues. They've accepted me just the way I am, as long as I stay professional. (I have been told to hide any emotional breakdowns.) I won't lie: I'm still facing anxiety even though I love and accept myself. I will always look inside for a healthier future of mine, both physically and mentally.