Content Warning
After Having Suicidal Thoughts, I Rediscovered My Self-Worth
Tread lightly—the content in this narrative may be triggering to some. To continue, choose "continue reading", or click "explore narratives" to read something else.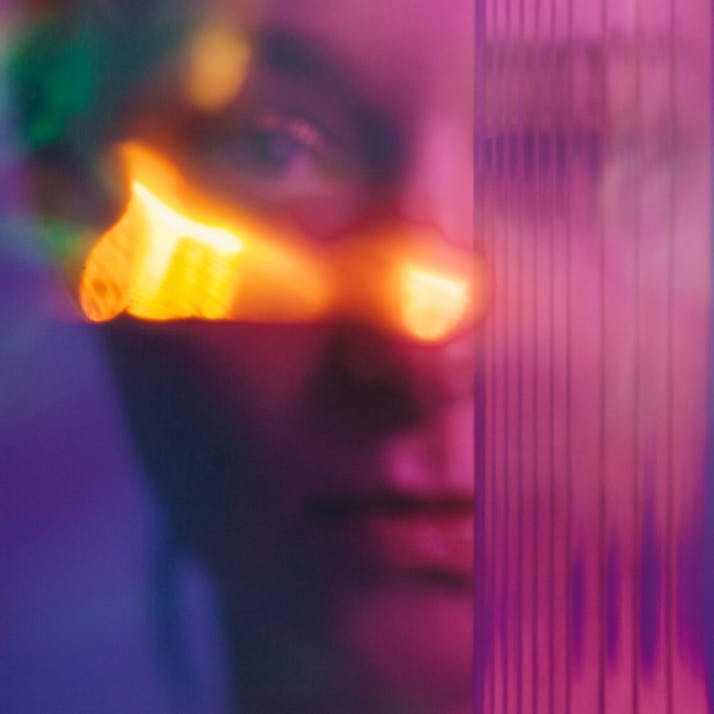 After Having Suicidal Thoughts, I Rediscovered My Self-Worth
A new mother reflects on how she overcame a tumultuous series of life events, and accepted herself in the process.
/ / /
I remember so clearly the day my life was going to end. I'd even contemplated how it would end. It was a mild February evening, and I was lying on my best friend's bed with Beyoncé blasting through speakers. "How did I get here?" I asked myself. It'd started with something I'd feared the most: rejection. A heart was broken by a man saying he didn't want to be with me anymore after I'd thrown my worth into his hands. "Why would he want to be with me? He's going to leave," hijacked my insecure brain throughout our relationship. My feelings felt far more deafening than the music. I sobbed. "No one needs me!" Those four words caused a gut-wrenching pain. I felt physically sick. I was broken, full of despair. My world had crumbled around me and cast the darkest shadow.
Six months earlier in August of 2018, I awoke in my old bedroom at my mom's house, unable to sleep. Scrambled words swirled around my head at lightning speed. I'd begged, I'd pleaded, I'd come up with solutions to problems but it wasn't enough. I wasn't good enough. "Why can't I make a relationship last?" I said, repeatedly blaming myself. It was two days before my 32nd birthday and I had moved all my things out of the bungalow situated just ten doors away. "Are you okay?" my stepdad asked as he helped load books and clothes in boxes and carried them back to my mom's. "No. I don't want to have to do this."
At First, I Was in Denial About Having Suicidal Thoughts
Like a professional actor, I portrayed a happy, carefree character on her birthday, twirling around the dance floor. Was I okay about this breakup? I swallowed my feelings and left them in the pit of my stomach. I can't cry on the train, at work or at the shows I'm attending during London Fashion Week. Anyway, it would be pointless. I'm fine. The tears even stayed back when we said goodbye. I was fighting with my emotions and I was winning.
Until two weeks later when I found myself in the hospital, hooked up to a drip. I looked down at my body and the weight loss was too obvious. My bra cups gaped open; my tummy was internally crying and externally concave; and any makeup had run away with my tears. Filled with emotion, I felt exposed. I avoided eye contact with anyone as I was wheeled up to the gastroenterology ward after being diagnosed with a Crohn's disease flare-up. Each morning, I feared the doctor's daily rounds. He'd break the news that I wouldn't be going home—that I needed to have X-rays, a colonoscopy, a medication dose increase. By the afternoon, my heart would race, each breath feeling accelerated. I'd struggle to concentrate watching an episode of TV, reading the books and magazines stacked beside me, or even holding a conversation. "Make it stop," I'd plead to myself, closing my eyes and desperately wanting to wake up from this nightmare.
Rather than focusing on getting better, my eyes were locked on the door. He'll come to visit soon, rescue me, tell me I'll be okay. I soon learned that no one can save you but yourself—and certainly not Prince Charming. But it felt like repeated stabs to the heart. Returning home and shutting the door behind me, I fell to the floor, curled into the fetal position and let out an unrecognizable sound before emptying a large bag of prescribed pills on the floor. I tried to regain some normalcy by taking walks and wearing an oversized hoodie like body armor. Going to dinner with friends left me doubled over in pain. My body shook with despair when I couldn't find oil or avocados at the supermarket. I avoided both the bungalow and his white van like the plague, only to have them torment my thoughts.
Then, I Tried to Achieve Self-Fulfillment Through Work
Unable to think straight, I made a drastic decision and changed jobs. I started at the end of November, and regarded it as my dream position: writing for a magazine, attending private events, producing trend pages and brand insights. On Sundays, however, I felt restless about the upcoming week. Going to work turned into the most difficult thing to accomplish. My body trembled with fear if my manager walked near me or called me into her office. Every day she'd threaten my job and pick apart everything I'd written. "They're not good enough," she'd say. "These will never appear on Google. You need to sort these articles out in your own time." She knew I was weak physically and mentally, and chose to prey on my vulnerabilities. At the same time, I had an estate agent telling me that a county court judgment would be put against my name if rent wasn't paid at the bungalow I had shared with my ex.
I was about to crack.
My mum begged me to quit my job as I typed on my laptop, wiping my face dry until bedtime. Quitting felt foreign to me. My tummy twisted into tight knots. Panic coursed through my body at the thought of another hospital stay. It was too much to bear, so in February of 2019, I handed in my notice. On my final day, everyone was called into a meeting. Our manager started talking about what she accepts from her staff. Then her voice grew louder as she gave the exact details about how terrible I was at my job. Everyone fell silent. Humiliation engulfed me. Any energy to argue was gone, so I just stared vacantly. I couldn't write, she said, and I believed her. My career was the last bit of rope I was holding onto. It'd gotten me through so much of life's tribulations. Now, I felt worthless.
You Can't Just Stop Suicidal Thoughts; You Have to Overcome Them
After admitting out loud to my best friend that I felt suicidal, I went out with another friend to abuse myself further; binge-drinking until 4 a.m., throwing up and eating takeout at my friend's house the next day. I knew if I didn't go out, I would have died that night. Loneliness swept over me as I heard her FaceTime with her husband and children. So, I left saying goodbye. Was I going to see her again? If I took enough pills, I wouldn't.
When I opened up, I was always unable to utter the words, "I want to die." I was too weak to handle it and I was too paranoid around doctors that they'd think I was crazy and lock me up. I refused pills but accepted the phone number for counseling. I'd taken steps in admitting I couldn't go on, but now what? I had to help myself. I knew I couldn't permit someone outside of myself to dictate whether I lived or not. I had to start climbing out of the black hole I'd stayed in for the past six months.
I started following life coaches on social media and listening to podcasts. I continued to write and document my hospital stay on a blog to raise awareness of Crohn's disease and chronic conditions. I jotted feelings into a diary, a place where I spoke freely and honestly. Exercise and nature turned into therapy for my mind. Every walk, run or climb made me feel a bit stronger. Although I felt like a failure when back pain prevented me from summiting a few mountains, by August, I stumbled across a half-marathon finish line, collapsed on the wet grass and was overcome with emotion. I realized I hadn't let any negativity dominate my thoughts.
I remembered what my ambitions and goals were and what I alone wanted. I started freelancing again and volunteered for the local Crohn's and colitis charity. After building up enough courage, I took my old manager to court and won back the paychecks she owed me. There were both good and bad days—sometimes, more bad—but slight defeat failed to destroy me. Soon, I started to recognize and applaud the woman staring back at me in the mirror. The heroine of her own story was good enough to live.
I Pursued the Life I Wanted Again, but Only Once I Was Ready
Only once I'd rediscovered self-worth and acceptance, I was ready to share my heart again, and able to handle rejection on the flip side. Weeks later, I was rushing across a pub parking lot. I knew this guy—my fourth Tinder date—was different. We talked about all sorts of topics early on: everything from what dogs we'd like to kids and marriage. We were on the same page and really, the exact same line. I knew he was the one. At the end of October, a month after saying "I love you," I became pregnant. By April of 2020, in the middle of COVID-19 quarantine, we moved in together and our daughter was born two months later. I couldn't fathom my new reality. Was it just the sweetest dream?
As I cradle her in my arms, I sob thinking about how far I've come. "No one needs me" will never cross my lips again. I saved myself from suicide once I figured out the most important relationship I'll ever have is the one with myself. Now, I'm my daughter's point of survival, and she's my driving force.