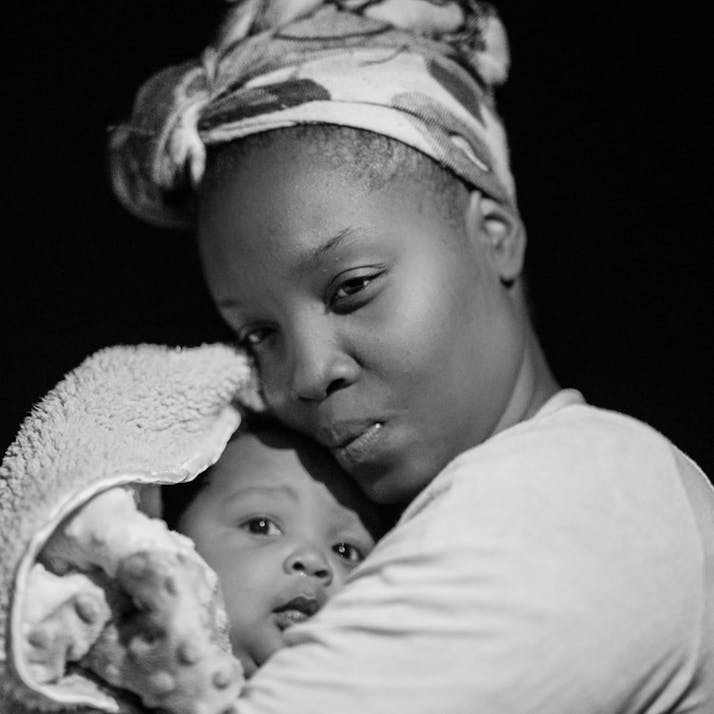 Why I Want My Daughter to Grow Up Selfish
She writes that kindness is her guiding principle. But it has limits.
/ / /
When I was little I learned it was best to be kind. That's what little girls do. They look cute in their outfit, and act helpful and kind. 
My father was an alcoholic and a drug addict, and my mom was a silent warrior who tried her best to show us how to live. She was also young and had her own struggles, and couldn't keep on giving when she herself was empty.
As a child, feeling forgotten made me try even harder to be nicer and more thoughtful. If I could get things just right, if I could perform perfectly, things would be okay. If I could be nice enough and funny enough, my dad would want to stay home. If I could help my mom enough, I would ease her burden enough to make her smile with those bright blue eyes.
I would have done anything for them. I remember being six and wondering what I could do to make the suffering end. How could I change our lives? Who did I need to be to make everyone happy?
I never did figure it out, but I kept trying. Bringing homemade beers from the stash under the back porch to my dad seemed to make him happy—until it didn't. Without warning, he would flip a switch and rage all over us, lost in his own suffering. It was a fine line I never did get right.
Desperate to be helpful I picked greens from my mother's garden and made a dinner salad. When I sliced into my finger and blood ran down my arm and dress, I swallowed my fear. I bandaged myself, scrubbed the stream from the kitchen to the bathroom, and ran cold water over my dress to hide my failure.
That is how I started life. Pouring myself into everyone. Trying to fix all the holes in our lives by being as sweet as I possibly could. Hoping it would be enough. Smiling to hide my pain, laughing to hide my hurt. Emptying myself.
I Take Care of People Who Hurt Me Better Than I Take Care of Myself
Many girls grow up this way, no matter who our parents are. The kindness built into us from the start, the need to be cute—it's almost universal for little girls. Women grow up believing that it's our job to shine light on everyone around us, to pour ourselves into other people's needs, to spread kindness over everyone.
We are never told that a break would be okay, or taught to stop and wonder what we can do for ourselves. That, after all, would be selfish. 
That programming runs deep. Every day I feel the need to make people like me, even people I don't like. I must prove that I am caring and I am thoughtful. I make sure people know I am a nice girl who does nice things. That I am kindness wrapped in a soft blanket of love and tenderness. Even if inside is a raging pit of fire.
I am a mother now, and I still love kindness and the science behind it. I think about it often and I act on it daily. I make sure my own family performs random acts of kindness, and I still believe we should walk through life being kind.
But I've come to understand that the hardest kindness is being kind to myself. It's harder than being nice to people I don't like, and to people who have broken my heart again and again. It's harder than being kind to strangers or strangeness that makes me cringe inside.
If You're Truly Dedicated to Kindness, You Must Include Yourself
I want so badly for my five-year-old daughter to know what it looks like for a woman to be selfish—because now I know my own selfishness is a form of kindness. Kindness to myself.
I want her to know that it's important to be kind to others, but it's more important to be kind to herself. I want her to love herself and know that it's okay to put herself first. That her worth runs deeper than pouring herself into the lifelong project of lifting other people up. Being selfish will get her places and keep her safe and make her strong.
I want kindness toward herself to come easier than it does for me. It shouldn't be her life's most difficult act of kindness, as it is mine.