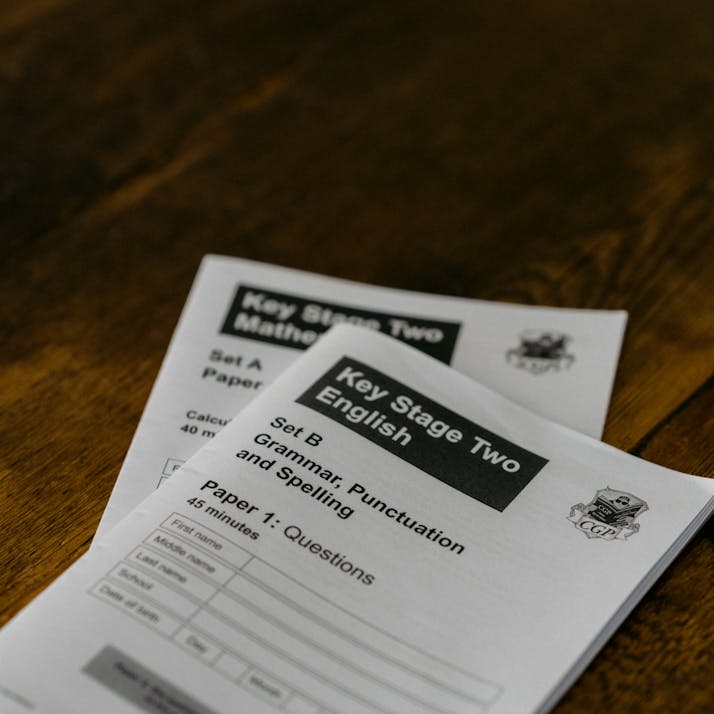 Standardized Testing and Politics Are Ruining Education
A Los Angeles Unified School District teacher explains that the heart of education is about community engagement.
/ / /
"Are you sure you want to discuss that? It's so controversial."
"Your problem is that you become too emotionally attached to your students' wellbeing."
"If you're always so nice, they'll just take advantage of you."
These are just a few things I've heard from colleagues and administrators in response to my teaching style and curriculum as a high school teacher in the Los Angeles Unified School District.
I've been in the LAUSD system for six years, and the last two have been the most challenging. There have been wildfires that impacted my school community, threats of violence in the neighborhood, the unexpected passing of a beloved student and our current COVID-19 crisis.
Interwoven within all these challenges and tragedies has been a battle that grows daily over just what roles education space should encompass, as well as how to support and uplift students.
The Standardized Testing Debate Is More Prevalent Now Than Ever
I came to this profession with a vision of my role as an educator and a solid understanding of the experience I hoped to cultivate for my students. However, in these past two years, my earnest efforts have been met with prohibitive mandates. I've witnessed a noticeable shift in the paradigm: Our education space has moved away from a place of interpersonal and intellectual growth that allowed for radical kindness and honest exploration and into one focused mainly on numbers and scores. In this space, students are rarely seen as individuals, teachers are scolded for being too passionate and the truth has become too political to discuss.
My path to the classroom was a winding road, but my love of learning developed at a young age. I've always been a curious person, and I thoroughly enjoyed the time school gave me to dedicate myself to exploring, questioning, learning and growing. I was fortunate enough to have amazing teachers who opened my mind and my heart, and encouraged me to grow as an individual, a community member and a human. Attending a humanities magnet school significantly impacted my understanding of my role in the community, the power I could embody and the good I was responsible for doing in the world.
It was from this place of engagement, community, care and curiosity that I approached my role as an educator. The first few years were incredibly inspiring and rewarding, albeit undeniably exhausting. I was awarded a variety of grants that enabled me to develop a curriculum in collaboration with museums and leadership summits. I brought students to the Skirball Cultural Center, the Museum of Tolerance, the Broad, Balboa Park and Grand Park. In addition to off-campus field trips, I reached out to my network of friends and professionals who came to campus as guest speakers. Students were given opportunities to learn from artists, activists, museum educators, lawyers, writers and poets. I designed a self-empowerment and leadership program for a group of young women focused on their growth and development as leaders of their community. In collaboration with other teachers, I kickstarted projects incorporating performance, poetry, movement, and science.
With each new program, field trip and project, I hoped to provide students with opportunities to explore the world, engage with new concepts and develop their own voice.
My Greatest Achievements as a Teacher Have Nothing to Do With Test Scores
A few experiences stand out as being truly memorable. Hearing from Holocaust survivors demonstrated the power and importance of empathy, and the role we all play in keeping history alive. After a cross-curricular project with a dance class, one of my literature students shared that creating a performance piece allowed him to communicate in a format he'd never explored before. As a result, not only was he incredibly proud of himself, but he signed up to take dance the following year.
Bringing a bus full of young women to a Girls Build event where we heard from Hillary Clinton, Michelle Obama and many more amazing female leaders was particularly energizing. Each student felt special and lucky that an organization was devoted to listening to and amplifying their voices. Their joy, enthusiasm and gratitude reminded me why I chose to do such challenging work.
Recently I brought ten students who've been studying bias, the pursuit of truth and our judicial system to a summit in downtown L.A. We were able to observe a public trial and then participated in a discussion led by public defenders, Patrice Cullors of Black Lives Matter and George Gascon, a candidate for L.A. District Attorney. My students were genuinely stunned that these individuals were interested in what they thought about criminal justice.
Teachers Are Forced to Work Around Standardized Testing Cons
Each summer I took a breath, gathered more resources, engaged in additional education, applied for more grants and eventually felt ready to do it all over again. I felt invigorated, and absolutely sure I was in the right profession. My skills, passions and ethos were aligned with my work, and I felt that the impact couldn't be denied. My students felt my care and compassion, and were engaged in rigorous coursework that allowed them to ask important questions of themselves and their world. They were given opportunities to advocate for themselves and apply their understanding in a multitude of ways. Furthermore, they experienced community, collaborating with each other and explored what Los Angeles had to offer. Creating space for students to develop as independent, engaged, and empowered individuals was vitally important to me and made a difference to them.
That had to count for something in our education system, right?
As resources continued to shrink, and our state standardized test scores didn't grow at the rates the district desired, I felt support for the work I was doing dwindle. Political divisions that were reshaping our country were having an impact on the classroom. Parents were vocal about topics that made them uncomfortable and students were challenging fundamental truths in ways I didn't feel adequately prepared to address. I always welcomed discourse and debate, but I was stunned to see topics suddenly politicized. I was told I needed to stay neutral or apolitical when discussing them.
Standardized Tests Don't Accurately Measure Students' Potential
This fear was doubled because my students' work wasn't always reflected in their state testing scores.
I remember a student debating the role social media has taken in our society, and how it's impacted everything from what we think is true in the world to what we think is true about ourselves. A visiting faculty member was moved by his remarks because she'd only known him to be a shy student who struggled to pass his classes. He'd found his voice and was exceptionally good at articulating his thoughts verbally. Unfortunately, the state standardized test didn't recognize these skills or have a measure for his personal and academic growth.
Each of the memorable field trips and projects I mentioned faced incredible hurdles in the fight for approval, and some almost didn't happen. Usually, the reasons are money, time away from the classroom, testing schedules or, frankly, that it doesn't fit within my designated curriculum. I know too many teachers who have tired of these fights and no longer pursue these types of experiences. To give up would require that I fundamentally shift my role as an educator, and it's led me to re-examine what an enriching, rewarding, educational experience should look like. Despite the challenges and frustrations I've faced, I firmly believe that care must be a part of the equation: I know that while it might not immediately translate into an easily digestible score on a piece of paper, it certainly makes a difference to the individuals we are educating.