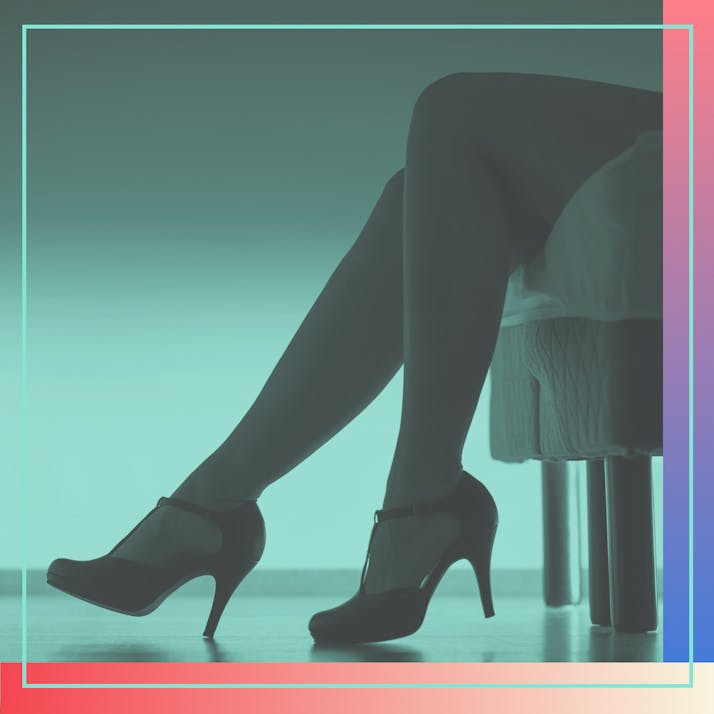 I Shut Down My Escort Business Due to Violence Against Sex Workers
A young woman tells the story of shutting down her successful and lucrative illegal escort agency due to the constant threat of violence.
/ / /
I got a call from my homegirl. She asked if I was interested in making some extra money on the weekends. Her job was looking for a "phone girl." I wasn't interested. I was doing what I wanted—traveling internationally, making money, dancing all night and going to all the exclusive restaurants in Manhattan because I love to eat. What else could a young Black woman like me want? I was already living a "fuller" life than my family new to America. My homegirl agreed, but not before sharing that her boss thought "Black people were lazy and they steal." Like the princess and the pea, I could not rest. Something inside me asked for the fight. Without thinking, I said, "You know, I think I will come in." 
I went to the interview on a Saturday morning. The owner was a heavy-set woman, her teeth spaced due to rotting; her hair fine red and wild; her voice shrill, even in the lowest tones, from the packs of smokes she stored in her lungs and the deeply indulgent relationship she had with money and cocaine. I showed up with the same drip I did at my corporate workplace. The interview was simple—pick up the phone and make the caller want to buy. It was fun. I played with my voice, flirted, told stories and then determined how much I knew they would pay. At the end of the first call, the owner got on the phone and called someone and gave them the address I just took from the caller. Her $250 was now $500. Once the communication circuit was complete, she hired me. "Can you come in Saturday mornings?" 
I Didn't Realize What I Was Getting Myself Into
I worked and traveled for my corporate job and answered escort calls on the weekends. My entry to my new Saturday gig became ritual. I met the overnight phone girl each Saturday morning at a small office. She was probably in her 50s but looked older. She spoke with a fast mumble. Her hair was dyed black and greasy. Her lipstick always traveled off her lips and her scent revealed her lack of intimacy with water. I would get paper towels and alcohol then wipe down the cocaine residue that was all over the desk. Then I'd meticulously clean the speaker holes and creases of the phone that were filled with a greasy black substance, which smelled of villainous breath. 
As time went on, my excitement for the Saturday gig grew wildly. The personalities I encountered gave me a new interest and the petty concern about my hours from coworkers was drowned out. I would share stories over my work email with my best friend. It was my first corporate job and it never occurred to either of us that our emails were monitored. Eventually, we were called into human resources. My boss's ice blue eyes full of tears, I was let go due to using work resources for personal circumstances. She rarely showed emotion. They wouldn't say it. Walking out, I felt so free. I laughed. My best friend and I went to eat at our favorite restaurant. 
It ended up being perfect—it gave me a chance to expand my interest and more time with the other job. My best friend would visit me and I would send her away with hundreds of dollars just to be sure she was good while in-between jobs. I didn't recognize what I was moving deeper into, and the responsibility that eventually came into awareness.
I Enjoyed It So Much I Started My Own Escort Service
With all my free time taking new lovers, I was staying out all night, covering charges on lunches and dinners and throwing yesterday's clothes in the trash after treating department stores like a daily infinity closet. The women I worked with all had different looks, reasons why they did what they did, and shared unforgettable client stories on returning from a call. I learned a lot.
The stories became relevant when we began to hear through the streets, and then in the news, that there was a Craigslist killer murdering solo, in-call sex workers. By this time, I'd left the owner, whose relationship with us shifted based on what money we brought each day. The women I worked with requested we continue together, so I opened an office and reworked the business model to fit the lifestyles we preferred. The phones would ring and I would be privy if they were law enforcement, a troublesome client or one who would pay just a bit extra to secure a hotel stay for one of the women new in town.
How Experiencing Sex Worker Violence Changed My Perspective
While I did not advertise on Craigslist, the women I worked with knew the women who did. When I scheduled an in-call at a nearby midtown hotel for Jada, a Black woman, I had to describe her as "Brazilian" to close the deal, because racism echoes even into shadows of sexuality. She made enough so she could pay her car bill and cover the home where she and her grandmother lived. 
One evening after work, when the third-call rush began, I sent a client over to see her. She checked in but didn't call to check out with me. I called to see if she was all right but I couldn't get a hold of her. This was a moment that was new to me. I've never sent anyone a call that resulted in them not responding for any of the reasons you can imagine. I sent allies to check on the hotel room I'd arranged for her while still holding calls for other sex workers. I called everywhere, but she was just gone.
Just as my imagination rolled to vastly dangerous proportions, Jada called. She was at the precinct. They took her in when they discovered a friend and sex worker had been murdered next door to her room. They did not check to see if she was alright or required anything, even while knowing her friend was murdered. They locked her up without tangible cause.
Addressing Violence Against Sex Workers Requires Systemic Change
These murders continued and concern for the women I worked with grew. Law enforcement treats them without human consideration, medical practitioners have their judgments and clients remain quiet with the secrets they hold. It was that murderous jolt that gave me a primordial view of the gap sex workers bridge, holding space and release for a society of self-rejection. 
After months of being on edge and growing judgment for all who worked with me, the troubles continued with drugs, detectives sniffing around, and eventually my own loss of an internal compass. I made a decision to be on the side of resolving this social gap. I went cold turkey, founded a school on sexuality and began a new journey. 
These days, I spend my time teaching workshops, leading seminars and working one-on-one with clients to help them heal their toxic relationships with sexuality and their bodies. I conjure the universal power of orgasm and sex to unify people in a language we all speak. My time working in the escort service informs how I carry myself today, holding the sacredness of our sexuality alongside a dark, animal nature that can lead to violence and disease.