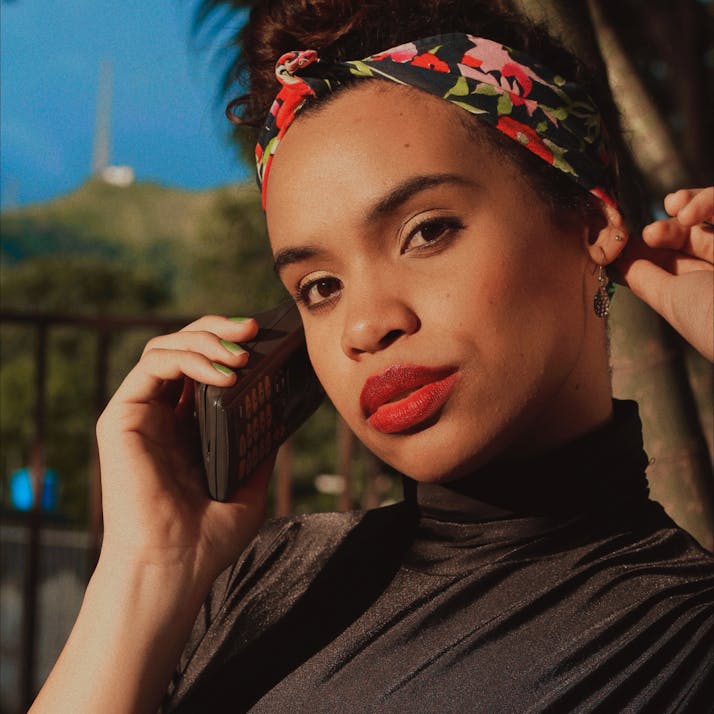 Why Women in Remote Jobs Still Aren't Safe From Sexual Harassment
A woman who works remotely in tech writes about horrible bosses and toxic masculinity. 
/ / /
Remote work was done by millions of Americans, even prior to COVID-19. Some people may choose remote work because they feel it suits their introversion more. Some people may choose remote work so they can travel the world. Some people may choose to work remotely so that they can be safe from past work experiences that they may have encountered—like sexual harassment. 
Here's a story about a remote company, not unlike other current remote companies out there. 
It began as a smaller start-up when I was hired, there was lots of work to be done, the team was close and the service was projected to do well. In typical start-up style, founders had big dreams, there was lots of excitement and long hours from the team. And there was no HR. 
One of the reasons I chose to join was because this tech company had a larger than average percentage of women working there. I'd say that about a third of the company were female at the time and I was friends with some of them. As the company grew, it was noticeable that they did continue to hire women and I saw that (from my remote view) as a definite positive. This was also seen as a point of pride to the employer and a welcoming fact to employees and potential hires. At the time, the company was still small and the CEO had a hand in every hiring decision.
He also had a hand on a lot of women.
The company met twice a year for our all-hands, where we would share how we'd grown for the year and what we wanted to achieve the following year. There was also a large group of employees who lived in the city the company was founded in, and they'd often meet up to work together (drinking coffee) or socialize (drinking alcohol). This was a wellness company that was quickly growing: There's nothing like the growing success of a small tech company to bring out the ugliest tendencies of a CEO. 
The CEO Had Antisocial Personality Disorder
According to the Diagnostic and Statistical Manual of Mental Disorders, the following are included in antisocial personality disorder: violation of the physical or emotional rights of others; lack of stability in job and home life; irritability and aggression; lack of remorse; consistent irresponsibility; recklessness, impulsivity; deceitfulness; and a childhood diagnosis (or symptoms consistent with) conduct disorder.
Now out of these nine, I'd say the CEO clearly showcased five—that's just my opinion. In a "professional" setting, he would be impulsive but those impulses could be stalled or thwarted by a department manager. He was in constant violation of physical and/or emotional boundaries of employees, especially women or those not drinking the Kool-Aid. Once, at a gathering—while we were slated to win a "company culture" award—I overheard him at the bar, commenting on two female employees' physiques, and how they looked exactly like sisters. 
Sometimes, he would invite people over to his high-rise apartment. My female coworkers and I were alarmed upon seeing his private bathroom filled from floor to ceiling with Disney memorabilia. His bedroom was filled with Transformers memorabilia on the wall. Now this by no means is a certain sign of sociopathy or childhood trauma, but it was somewhat concerning to us considering this man was in his thirties. 
At first, the then-co-founder (who would later become CEO) had to spend more time away, raising capital for the company, he gradually became more involved internally. When it came to women, his process was systematic. New hires were trained and brought to a city where there was the largest number of employees. He'd do an initial check-in of sorts during their training. Afterward, there would be a social initiation, which would include a hard workout and then drinking. Lots of drinking.
Oftentimes, the CEO would check sobriety by coming into a female employee's physical space. If it didn't happen on the first night, then maybe you were invited along for work drinks later on down the line and find yourself alone with him facing endless free drinks. One night, while the company was out bar-hopping, it was getting late and people were getting ready to leave. I witnessed him go in for an unwarranted kiss on the mouth with one of my female coworkers. On a few occasions, I was told by other female coworkers that he had taken them out alone to meet at bars where they got so drunk and had vague memories of the end of their night. 
I was also told that he'd confessed attraction to two female employees (one married), although neither had a desire to be with him. During a short period, several women had been simultaneously affected by his sexual misconduct, unable to work without experiencing emotional trauma, and he would still request their presence at certain social or work events. 
Employees Spoke Up and Nothing Was Done
After several women spoke about his behavior to a newly-hired CTO, he was somehow responsible for dealing with the complaints (again no HR department). Nothing was done outside of some horrifically mishandled communications between he and the victims and some updates to the codes of conduct that we all had to sign. 
It wasn't long until an HR rep was finally hired. It eventually came to light that the HR rep was also aware of his misconduct after an employee complained about his behavior. The employee was eventually let go. Add into the mix the strange twist in which it was shared that the CEO was all of a sudden in a relationship with the VP of one of the major departments. She was also aware of his misconduct and yet it didn't seem to phase her. 
We know most of the time, sexual harassment charges tend not to show up until several occurrences have passed. We know men in power tend to view women in the workplace with a sense of ownership and entitlement. Oftentimes, sexual harassment is an abuse of power situation. The behavior is neither right nor unique, but if you are a victim, your biggest hope is that the company you support with your time and efforts will reciprocate. Companies are rarely there for victimized women.
The assumption is that in remote jobs, people are distanced and safe from predatory behavior. In fact, it may be even more challenging to capture some of the instances of harassment since individuals are isolated, are limited in their ability to gather evidence and left to the devices of a very unreliable "he said she said" scenario.
The Company Did Well, Despite the Harassment
While this was all happening, our company took home a slew of awards, including "best company happiness" as well as being selected one of its city's "best places to work." As you can imagine, the CEO was incredibly proud of these accolades and took every chance he could to tout them. These awards were won sheerly by consistent applications from the marketing team and incessant requests from employees to fill out forms with glowing reviews. 
Not unlike other industries that try to silence, threaten, scare or pay women into not sharing their experiences, tech rolls up the risk of talking into their NDAs and at-will employment agreements. If you say anything internally, you are at risk of being fired. If you share externally, you are at risk of being sued. If you act out of line after the act of harassment has occurred, you are at risk of being fired. Which, after a certain amount of time at the company, I witnessed this happening almost as if in chronological order. Women who had first been harassed were starting to be let go due to "strategic department changes." Other women left because they could not endure the situation. Sadly, most women stayed because, in terms of pay and growth and stability, it was a good place to be. Women stayed because: "consent is a function of power." 
Eventually, due to COVID-19, 40 percent of the company was let go. There are still no charges against the CEO. At this point, I've spoken to several of the women who have been harassed by him. Their choice to speak or not speak is their and theirs only. There is a good chance that there probably never will be charges against him. But he's not one in a million. So many stories of harassment occur mostly within physical walls. But don't underestimate a predator's desire to reach its prey. Remote companies deal with harassment too. Over the screen, in meetings, on calls, during work trips: It can be just as bad if not worse harassment than what is occurring within a physical office. 
To find more on sexual harassment in the workplace, here are a few resources: