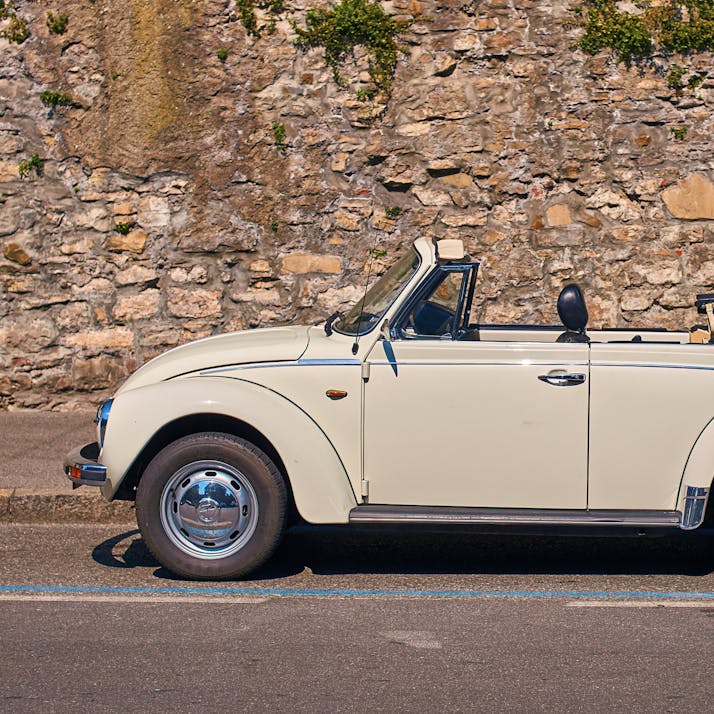 Only a True Friend Drives You 300 Miles to Your Grandfather's Funeral
A young professional without the resources to get home discovers what a true friend is.
/ / /
When I was 23, I was granted one of the most selfless, random acts of kindness I've ever experienced. My two best friends at the time were men I'd met while attending university in the D.C. area. After graduation we were inseparable. We spent our twenties traveling to Europe together, eating at the city's finest restaurants and hanging out at my place watching The Office and True Blood. 
Toward the beginning of that carefree decade, I was hit with some bad news. We were at a steakhouse in D.C. that I was reviewing for work when I started getting voicemails that my grandfather wasn't doing well. It was my birthday dinner, so I didn't want to ruin the fun. I tried hard not to think about it, and we ended up having a great night full of fun memories. (I still crack up thinking about my friend trying to open a crab claw and sending it flying onto the table next to us.)
Eleven days later my grandfather passed away. I'd never lost a close member of my family before. I immediately started to fret about how I'd get home.
I Was in a Bind and Really Needed a Favor From a Friend
As a journalist just starting out in my career, I wasn't earning much, and living in D.C. didn't help. I could always afford to fly home for holidays if I planned ahead and booked in advance. I knew a spur of the moment flight would be expensive. I didn't want to bother my parents either. I didn't own a car, nor did I have my driver's license. (I didn't get one until I was 27.)
My family is incredibly close, and regardless of my situation, I knew I had to get home. I confessed to my best friends about my predicament. Without skipping a beat, one of them told me he'd drive me home. He was in school, working towards a master's, so he had the time to take me back to Pittsburgh.
I protested, explaining that it was too much. (He and I had briefly dated for about a month during our senior year of college and we ended up working out better as friends.) It was at that moment I learned the deep, true value of friendship.
The 300-Mile Journey That Taught Me the Definition of a True Friend
It was a hot day in late July when we started on the four-and-a-half-hour drive to Pittsburgh in his little black Volkswagen that we all nicknamed "Crayola," because it oddly always smelled like crayons. It's weird, I'm typically very claustrophobic, but I always felt cozy in there.
I was a self-professed pop lover growing up. I adored the Backstreet Boys, NSYNC, Britney Spears and Christina Aguilera. But on that ride my friend played songs like the Verve's "Bittersweet Symphony" and Gin Blossoms' "Hey Jealousy," and I began to see the enchanting nature of a good, moody '90s hit. I started expanding my musical horizons after this road trip, discovering contemporary alternative bands of the time, like the Killers, Panic! at the Disco and Coldplay.
On the way, I introduced my friend to traditional "trip to Pittsburgh" rites of passage, like stopping in Breezewood along the way. It's a small town with every gas station, rest stop and fast food joint you can think of: I told him how much I loved stopping at the Dairy Queen there, so we grabbed Blizzards and did some people watching. 
For the last half of the trip, we talked about loss. We were all starting to lose grandparents. It definitely makes you start to think about life and the importance of spending time with your loved ones while you can. I vowed to myself that I would have plenty of adventures with my friends while we were young—before jobs, spouses and children got into the mix.
What Is a True Friend? It's Giving Without Expecting Anything in Return.
When we got to Pittsburgh, my family welcomed my friend with open arms. But he didn't want to interrupt family time, he said, so he discreetly made his way out the next morning, and didn't stick around for the wake or funeral. And when I got off the plane back in D.C. a few days later, my friend was there waiting to pick me up. 
Now that we're all 35, both of my friends have wonderful wives and adorable babies. I myself am busy with a long-term boyfriend of my own and a rambunctious little Frenchie. I still consider them both my very dear, best friends. And I'm still grateful for that ride home my friend gave me a dozen years ago. It was a completely selfless, kind act. He wanted nothing in return.