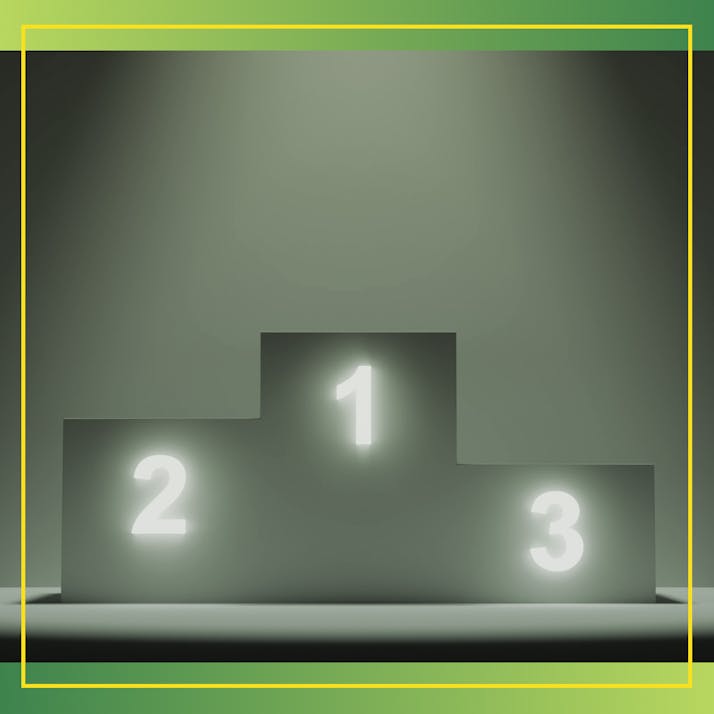 A Dream Delayed: What It's Like to Be an Olympian Waiting for the Tokyo Games
An American water polo player reflects on the challenges of extending training and preparation for a competition that might never happen. 
/ / /
Athletes dream and train their entire lives with no guarantees to become Olympians. Only .0001 percent of the world's population actually make that dream a reality. I make up part of that small percentage, and my dream came true in Rio De Janeiro in 2016. But I wasn't done there. I wanted to give it one more shot for Tokyo 2020.
COVID-19 had different plans for all of us. 
The Olympics are truly amazing. It is the only event where the world comes together to put aside its differences for two straight weeks and celebrates sports. Winning a gold medal is pretty darn cool, too. To not only attain your lifelong dream, but help those around you reach theirs is something special. As a water polo athlete, the realization that all of my teammates were just little girls who fell in love with the sport and reached the pinnacle was inspiring.
The feeling of winning is addicting, but what happens during the years leading up to the Games is even more so. The behind-the-scenes grind, the 40-hour travel days to Siberia, the schedule and routine, the nights out after tournaments, the not-so-nice pool that we've made our home—those are just a few details about what makes this program and journey so special. This is why I came back. Another gold medal in Tokyo wouldn't be too bad, either. 
Women's Water Polo Began in Sydney Because of Trailblazers
I like to describe water polo as a combination of soccer and basketball, with the intensity of hockey. There are 13 players on a roster, with seven allowed in the water per team (which is made up of six field players and one goalie). The object is simple: Score more goals than the opposing team during eight-minute quarters. Two refs outside the pool call regular fouls, kickouts and penalties depending on rules and severity. Regular fouls are essentially a free pass resulting in a kickout, which sends a player to the foul box for 20 seconds while their team plays with a man down. A penalty carries a more severe sanction resulting in a free shot for the opposing team five meters away from the goal. Players cannot touch the ball with two hands or touch the bottom of the pool. It's an aggressive contact sport that is biggest in Europe, but gaining traction around the rest of the world.
Women's water polo, however, was a relatively new Olympic sport that debuted in the 2000 Sydney Games. Currently, Team USA has medaled in every Olympic Games since and is striving for an unprecedented three-peat. The program was built off of a group of trailblazing women who fought to get the sport the recognition it deserved. After continued failure, they finally received an opportunity in Sydney and the program hasn't looked back.
Today's athletes and staff members have a responsibility to uphold the standards and values set by the original trailblazers, all while evolving into our own team that's set on our own journey. This team's journey is definitely different than those that came before us. 
We call the four-year Olympic game cycle a quad. Most quads have a lot of turnover the first year; things are relatively light at first. The closer we get to the Games, the more intense it all becomes. During the first two years of the quad, we come together from May through September to train, travel and compete in international tournaments. The remaining time is spent apart with our respective professional teams abroad or collegiate programs. We will connect a few times throughout the year outside of our summer months. Our final year of the quad is called a "full-time year." We all congregate in Southern California and train six days a week, six hours a day. We spend countless hours training in the weight room and pool; preparing in sports psychology meetings and video rooms; traveling and competing on the road. It is a grind like no other, but also provides our biggest growth period. Without that full-time year, I don't think we would have the success we've had—or at least it wouldn't be as meaningful.
The Pandemic Postponed the Olympics and Our Dreams
I became aware of COVID-19 in late January during our full-time year. Like most of us, I didn't initially think twice about it. A few weeks later, I remember joking with a teammate, "What if this cancels the Olympics?" We were flying to the Netherlands on what we didn't know was going to be our last team trip. We arrived home in early March, the toughest month of training. If we made it through March, we would be getting to the fun stuff: the team being announced, playing games at home in front of crowds, and anticipating the hype of the Olympic Games.
We were so close. 
The fear really began when the NBA suspended their season indefinitely and the NCAA followed shortly thereafter. The vibes at practices were weird, to say the least. We had some discussions and implemented a new, lighter training schedule, but that didn't change the ominous feeling. I remember feeling that it didn't seem right that we were at the pool training when the rest of the world was shutting down. We had one last scrimmage that I actually appreciated because it was the first time that the thought of the coronavirus didn't pop up in my head for an entire hour. It's as if our coach knew time was running out, but we were still fighting for each minute. Every day seemed to become darker, and it was harder to find a reason to be motivated at the pool. He finally pulled the plug and ended training on March 18. We put together individual equipment bags for home gyms and went our separate ways not knowing what the future had in store for us.  
The official postponement of the Tokyo Olympics was announced a week later. I was following the news pretty religiously by this point and had started to come to terms with the postponement. It seemed as if I was a week ahead of most of my teammates in mourning the news. The emotions were all over the place, from relief to anger to sadness. This is when I truly learned the importance of giving others the space and grace they need to digest their thoughts and feelings. 
The early stages of quarantine consisted of dreaded team Zoom meetings four times per week, temporary home workouts to try and stay in decent shape and the longest time out of a pool since many of us started playing the sport. Everyone was processing the news of the Olympics and the fear of COVID-19 in their own way. At some point, we would have to pick ourselves up, put the postponement behind us and get back to work. It took us a long time to get to that point.
The Blessing of This Is Being Able to Play Water Polo Another Year
June 1 was our first official day back at the pool. New protocols, social distancing and testing were put into place. We split the team into two groups and most of the summer consisted of daily social distant conditioning. The vibes were still weird. Emotions and thoughts differed from person to person. Some enjoyed having a routine, seeing teammates and swimming again, while others couldn't find the motivation to be training in the middle of a pandemic with the Olympics still over a year away. We learned a lot about the virus and got a glimpse of what future training would look like. 
During the fall, we ramped up testing and training. We had a few double days and implemented non-contact and contact days depending on test results. Although not pretty, we were finally playing some water polo, which was a joy for some and a struggle for others. I could see that we were getting a little closer to our old schedule and old selves, but motivation and unity were still lacking. 
It wasn't until the beginning of 2021 where we, as a collective, were ready to accept the past and get back on our mission for a Tokyo gold. The six hours a day, six days a week grind was back and I never thought I would miss it as much as I did. There has been tremendous progress both individually and as a whole, which excites me for what's to come. We've made it back to March and have our first team trip scheduled, one year after the last one.
We still don't know what the future has in store—Tokyo 2021 may still not happen—but we do know that we can get through whatever adversity is thrown our way as long as we lean on each other. The biggest blessing through all this craziness is that I got one more year at playing the sport that I love before it was my time to step away from the game and let other women fulfill their dreams of representing the United States on the world stage.