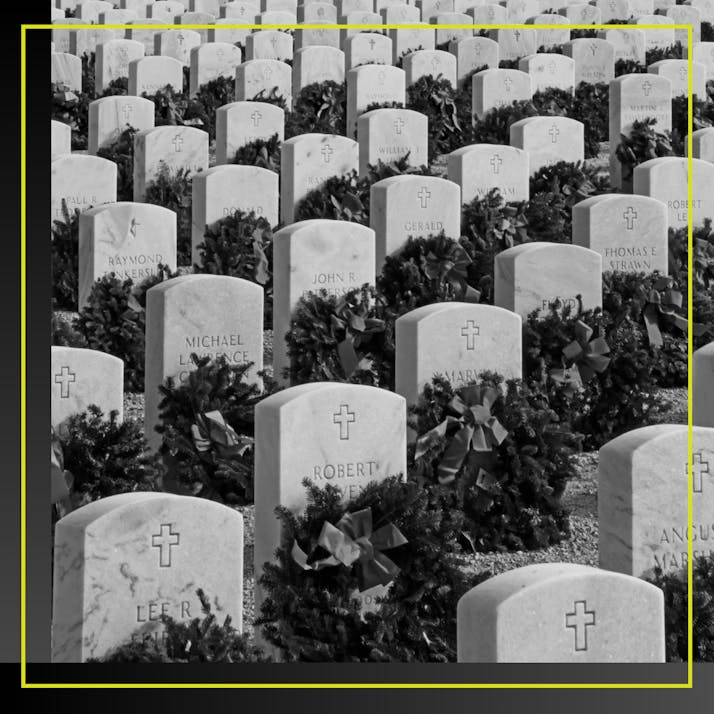 When My Parents Died, I Turned to Drugs and Alcohol
After the loss of both of her parents, a woman explains how her life unraveled.
/ / /
"Maybe, one day, you can use this experience to help other kids who are going through what you're going through right now," my older cousin, Beth, said. She was attempting to say something, anything, instead of the obvious nothing. This quote was offered to me, outside of the hospital. My mother had just passed away a couple of days before inside. Although they didn't mean much to me at the time, Beth's words carried meaning of their own. They came to stay with me during many hard times and will remain with me my entire life.
I lost my mother, Marianne, when I was 13, to a rare disease called multiple system atrophy (MSA). Her organs were failing and she got gradually worse in cognitive abilities. This aggressive disease came with no cure and a short prognosis. She once was able to walk fully fine on her own, but MSA took away that ability—first by her being too weak and needing a walker for support and then needing a wheelchair. At the age of 50, her organs had weakened to the point in which her heart had stopped beating.
My mother's death was the first tragic thing I had experienced in my life. We were close and she was always amazing to me. She was an amazing woman, in general.
My father, who also had some health issues of his own—suffering from COPD—took care of my mother, his wife, through the entirety of her illness. He did everything for her, from diagnosis until the day she took her last breath. I truly believe that the love I witnessed my father show my mother is part of the reason I have a devoted husband and marriage today. If I hadn't seen what true love really looked like, how could I have ever known to look for it?
After My Mom Died, I Got Depressed
The year after my mother's death, I moved in with my Aunt Barb. My father was getting progressively more ill. Barb wasted no time in having me psychologically evaluated: The results confirmed my state of depression. I was prescribed medication and attended weekly therapy sessions through high school. The treatment did help me quite a bit. However, as a coping method, I started drinking heavily around the age of 14. I always felt as if nothing seemed to be enjoyable unless I was able to be drunk while doing it.
My father and I grew even closer as he got sicker, as I would do his shopping for him, his laundry, pick up his favorite fast food or just visit and talk with him. My father, although unable to take me on vacations or other outings while sick, never failed to make me feel anything less than loved unconditionally. "I waited 42 years to have you, toots!" he used to say.
At the age of 21, I found what I had always hoped for in a life partner: a man like my father, who I knew would love me unconditionally. Gary, who is 10 years my elder, came into my life at the moment I had stopped looking.
Things Got Better When I Found the Love of My Life
At first, the age gap felt strange to me. Aunt Barb disagreed.
"You need an older guy," she insisted when I told her all about this suspiciously perfect guy I met.
As time went on, the age gap seemed less relevant and the manner in which I was being treated became more relevant. We became best friends. Eventually, I realized, I had found the love of my life, and age had shortly become nothing more than a number.
At the age of 24, I announced my engagement. I was most anxious to break this joyous news to one person: my father. Rather than tell him over the phone, I had simply asked to come by. I flashed my ring upon arrival.
"Gary asked you to marry him? Congratulations!" my father proclaimed with genuine excitement glistening in his eye. "Do you think he'd mind me calling and congratulating him later? What time does he get out of work tonight?"
Although I'm aware this call was fully intended to be made, it never was able to be.
Only 11 short days after my engagement, my father passed away. It was due to cardiac arrest, a result of complications with his COPD.
The Rollercoaster Ride Continued Until I Got Sober
The passing of my father left my heart broken to its core. It led to a deeper, more destructive form of depression. I had no longer seemed to be able to find that inner warrior which I had carried with me for over a decade. My motivation hit zero.
"I feel like I want to just be with them," I cried to my husband. "I know it's probably not what's meant to be, but it just feels as if it would be so peaceful. Why do I have to be down here without them both?"
Although I had quit drinking at the age of 22, I picked up another habit. I began to abuse Adderall. I had begun to use it occasionally, here and there. It was under control. Until it wasn't.
My usage increased into excessive territory and, finally, spiraled out of control. I had gone through months of binging and crashing. There even came a point where I wasn't sleeping for multiple days straight. I experienced vivid visual hallucinations.
In time, I realized I had to stop. I owed it to my husband, family, both of my parents, and, also, myself to remain motivated.
"You can do this," Gary would often encourage me. "I know addiction is tough, but look at all you've been through." He would say, "You're tough, baby girl."
"What happened to the girl who wanted to get her psychology degree and help others based off of what she had gone through?" he asked.
"Nothing. She's still here."
I am still here.
After a long, tough fight, I regained my sense of self again. Now, talking through my grief in therapy, and having fought my way out of the firm clutches of a little orange pill, I have been able to plan for my return to school.
I have a full-time job as a behavior technician, providing services to children with autism. The goal is to help them achieve their highest potential quality of life, and I love every minute of it.
I am ready to share with the world all that I have to offer, and what unconditional love has helped me overcome.