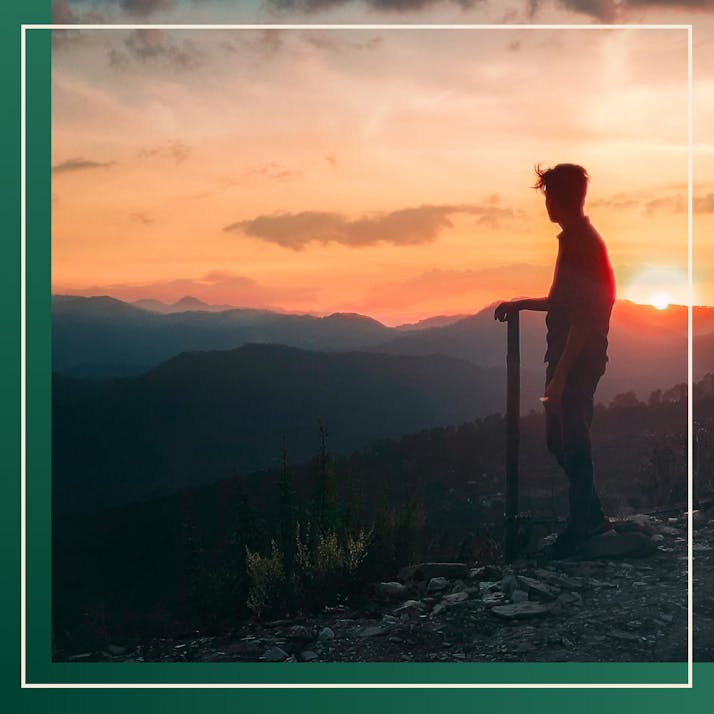 I Moved to a Remote Indian Village During the COVID-19 Pandemic
And I'm living the best days of my life here.
/ / /
I have always lived amidst the hustle-bustle of cities during my whole life: a fast-paced existence where everyone remains in a hurry throughout the day. 
And then last year, when lockdowns and travel restrictions were about to be put in place, I made a spontaneous decision to move to a small secluded village in the hills of Dehradun, India. The village is in Uttarakhand state of India, which lies on the southern slope of the Himalayas: the climate and vegetation vary greatly with elevation. 
I didn't plan much about the journey—or how I'd get settled there. And now I have been living here for the last 14 months, and with days passing by, I am more and more convinced that I'll live my whole life here. 
The Village Is Extremely Small
After I reached it, I learned that the population of the village is just 58. When I arrived, the person who was head of this village came to ask me why I had come. (The pandemic had just started and information about it was scarce.) After some more questions, the head of the village offered me a place to live. Though I was a complete outsider, they were quite welcoming toward me.
In the first week, I discovered that the people of this village practice permaculture— the development of agricultural ecosystems intended to be sustainable and self-sufficient. It is an integrated design system that's modeled on nature. The design of their farms saves the villagers a lot of work, energy and eliminates waste. The village has a renewable energy infrastructure, with biogas and solar panels.
The Villagers Are Teaching Me More Than I've Ever Learned Before
I work in the IT sector and all of my work is remote. In the last 14 months, I have explored so many new things, like organic farming, milking cows, running and maintaining a biogas plant, and exchanging fruits and vegetables with wheat and rice from other villagers. I go trekking in the lush green hills beside the waterfall. I am involved in local festivals and rituals. Because it's very far from any city area, there's hardly any access to any public transportation. 
I've also learned how to cook some of the local cuisines. I've participated in some of the local music festivals. People are quite lively here. Villagers are hard-working but are never in a rush. From these people, I am learning how to appreciate all that one has, and to do everything with all your heart.
Till now there hasn't been a case of COVID in the village, mostly because hardly any individual from the outside comes here. And the villagers hardly ever go to the city areas. The village is self-sustainable. But we are now quite aware of the outside situation, and how the pandemic is raging in the country, so the villagers have increased the use of medicinal plants in food and drinks, which they believe are immunity boosters for the body.
Though all the families have access to the internet here, most of the time people spend outside in the fields—away from screens. Younger kids are mostly homeschooled. There is an emphasis on reading. While having dinner with one of the families, I discovered that they spend around an hour reading together daily or watching documentaries before retiring to bed. And it's true with almost all the 11 families.
I Am Living My Best Life Here
I hope to stay here for another year at least. I want to explore more of the culture. I have befriended some younger kids, so I would like to spend some time playing cricket with them.
For the past 14 months, I've been living close to nature in a pollution-free environment. I have improved my health, both physically and mentally. I have become more productive in my work.
I never could have imagined that coming and living in a very small, secluded village would change my life.