Content Warning
The Monsters Among Us: What We Don't Say When Our Own Family Abuses
Tread lightly—the content in this narrative may be triggering to some. To continue, choose "continue reading", or click "explore narratives" to read something else.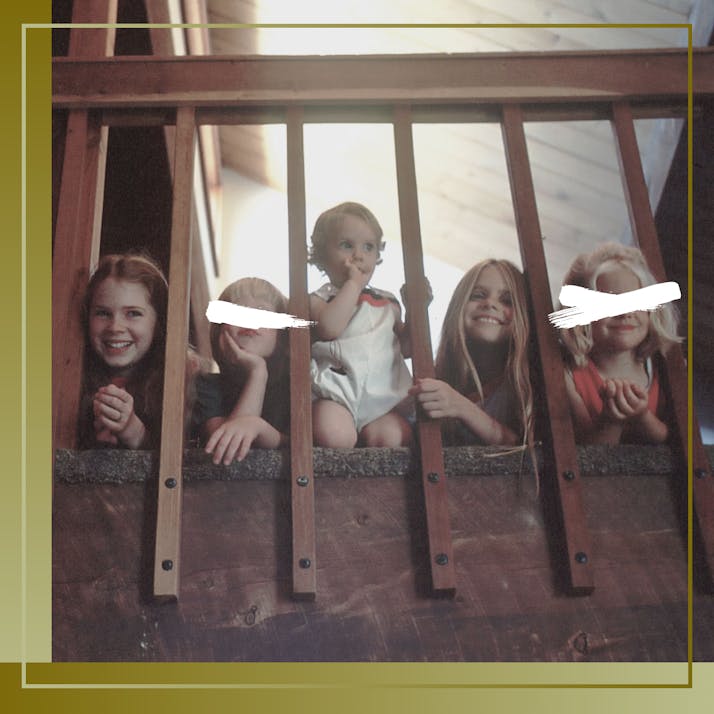 The Monsters Among Us: What We Don't Say When Our Own Family Abuses
My cousins violated me as a child. The relationship with my family has ruptured because of it.
/ / /
My grandparents raised seven children, six of whom started families of their own. As a kid with more cousins than I could count, some of the fondest memories I have from my childhood were spent with extended family. The road trips up north during school breaks; the 15-passenger van rides filled with childish giggles on the way to the state fairs; or just a regular weekend cookout. From what I can remember, there was never a need for a special occasion before we got together as a family. And for the most part, to this day, it's about the same. 
For everyone except me. 
Some years ago, in my early to mid-20s, we were all gathered at my grandparents' house. The aunts were cooking; the younger cousins were running in and out from playing in the backyard; and spades were being played. There was so much love and joy filling every inch of that house. It was like a quintessential movie scene. 
While standing in the back bedroom, I heard one of my male cousins laugh. Immediately, it felt like the room was spinning. All of a sudden, I was hot and in a state of panic. Quickly excusing myself, I went to grab some air, but I was not prepared for the wickedness that followed. That laugh, the one laugh, brought every repressed memory to the forefront, and my mind began to vividly play a dreadful montage of every single time my cousin and his siblings violated me as a child.
I recalled their evil faces, their hushed voices, their meticulous actions, their elaborate lengths to hide what they were doing, almost as if it was happening all over again in that exact moment. I don't know whose idea it was. I can't even imagine how one could think of a scheme so traumatic that they'd coerce their siblings to be as tainted, heartless and corrupt enough to participate and carry a vow of silence. It was unnerving to relive. From that day, everything changed.
I Couldn't Tell My Mother and Give Her That Pain
I struggled with coming to terms with this restored reality and what it meant not only for me but the relationship with my family. Was I the only one? Should I say something? Did I need to protect my younger cousins? Who would even believe me?
He was the party starter. He was your favorite cousin's favorite cousin. She was a hard worker.  
They were parents. And everyone loved them. Everyone including my mother. That's where I struggled the most. Even though I was wronged, I didn't want to inflict any pain on her or for her to feel at fault or like a failure as a mother. I didn't want her relationship with her brother and sister-in-law to be tarnished. I had no doubt that even as a 20ish-year-old woman, my mother would always be my protector. 
And I know that she was not aware of the abuse I suffered when she trusted her brother to look after her baby girl. As a matter of fact, I wholeheartedly believe that my cousins were so meticulous that my uncle and aunt were also unaware of what went on in their home. 
My uncle, their father, was one of the smartest men that I ever met. He was an esteemed man and devout Christian, a straightforward and no-nonsense kind of person. Their mother had a smile that would light up any room instantly. She spoke to everyone with such kindness and had the most infectious laugh that would calm even the most troubled of minds—all except mine. 
Because instead of being able to reflect on the good times, seeing their faces or even hearing their names, my mind went on a fox hunt trying to fathom how two beautiful people could have given life to three worthless pieces of shit.
I Can't Attend Family Functions Anymore, but I'm Reclaiming My Power
My cousins robbed me of so much. They took my innocence. They took my trust. They took away my precious family memories. For a while, I tried to move past it because it was decades ago. I still attended family events, but each one left me emotionally more shattered than I was when I arrived. My cousins would speak to me, hug me and ask me about my life as if they had never done a single fucking thing to me. As if they never violated me. Like they weren't afraid of being held accountable for their transgressions. It was this gross, lingering secret that only the four of us knew about. They moved with such arrogance, and I hated it. So I become distant to protect myself.  And in doing so, I've missed so much. 
"I can't make it" has been my response for years now when I'm asked if I'm coming to an event.
It's one sentence that holds both truth and trauma. It's one sentence that I wish I could avoid. It's one sentence that has changed my relationship with my extended family.
I've watched my other cousins grow, graduate, become parents, get married, etc., all from behind a computer screen because I don't attend family events anymore. When my aunt, their mother, died, I didn't go to her funeral. "I can't make it." The reality was, I couldn't bear watching them being consoled while they were in pain or while they were grieving. I didn't think they deserved the compassion. I didn't think they deserved empathy from anyone, even under the circumstances of losing their mother. 
And it pains me that for every forthcoming death, I'll never be able to grieve with my family. I'll never be able to attend another wedding, graduation, baby shower or family reunion because three cowardly individuals decided that their sexual satisfaction was worth more than the sanctity of family.  
Most days, I'm fine.
I've learned to give myself the protection as an adult that I should have had as that 5-year-old little girl at my aunt and uncle's house. I know that I am not to blame. And even while I'm on this healing journey and the residual effects of sexual abuse seem to be lifelong, those monsters will never have the satisfaction of dimming my light or keeping me silent ever again. I've reclaimed my power.