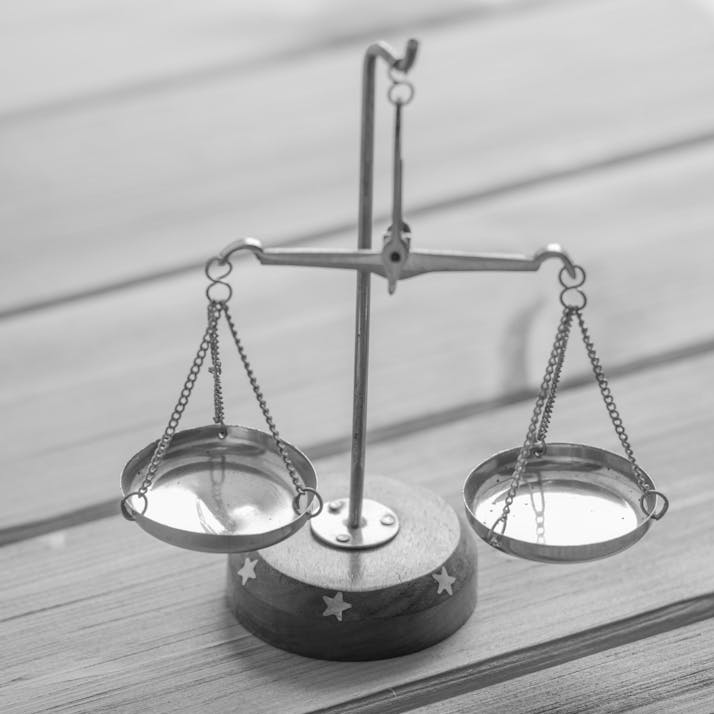 Mental Health in Schools: Making Sure the Kids Are Alright
A discussion of student mental health in public schools, from the perspective of a longtime teacher.
/ / /
I have been a high school English teacher for 29 years. In a way, I became a teacher by default. I really wanted to be an actress. However, once I realized both how difficult it would be to make a living as an actress and what I was not willing to give up, I figured that teaching would be the next best thing. After all, teaching is like acting and performing. My mom was an English teacher. I thought she was so smart and I admired the way she interacted with her students and the clear impact she had on them. I saw myself doing that as well.
Although it wasn't my first choice in a career, I have grown to truly love my job. I think any teacher will tell you how wonderful it is to see students understand a concept, improve on a skill or discover something about themselves that will affect the trajectory their life will take. The potential effect of a student's experience in a class, with a teacher or with a subject, can be transcendent and can make a world of difference for a young person. While high school is something that pretty much everyone "does," we would be foolish to underestimate its importance in a person's life (even for those who have a negative high school experience). 
It's also important to note, with any type or level of education, that its effects are often not seen for years, in direct contrast to our current desire for instant results or gratification. Today's high school students have grown up in, and are conditioned to, a world where most things come fairly easily. They can do research without ever going to a library or opening a book. They can order most anything they want online and receive it in a few days, if not within a few hours. They can request a meal without getting up until it is delivered to their door. 
It's hard to put stock in something that has a later payoff if you are conditioned to getting everything quickly. But education is not something that can be done quickly.
The State of Mental Health in High School Students
I have always affirmed that struggle and hard work builds character and makes a person better. We see it today with the Black Lives Matter movement and the protests across the world against police brutality. People have been protesting and advocating for change for years. The best literature I teach is all about suffering and struggle. It is the story of humanity. The best achievements come with struggle.
In November 2016, a Time cover story, "Teen Depression and Anxiety: Why the Kids Are Not Alright," explored how teenagers were depressed and anxious, struggling and suffering more than ever had previously been seen or reported. Moreover, they were not reaching out to tell their parents or other adults in their lives. This seemed to mirror what I was seeing as a high school teacher. At that time, in addition to teaching, I was the coordinator for our school's International Baccalaureate (IB) program, an academically rigorous curriculum for high- achieving students. The IB program is hard. To be successful, a student must learn to manage time, be attentive and engaged in class and study. In other words, struggle (and, in their own words, "suffer"). 
I have seen the IB program transform students' lives and watched them reach well beyond what they believe is possible. When IB graduates come back to visit, they talk about how hard the program was, but how it was so worth it because of the sense of accomplishment they felt having done it. To them, the IB is a perfect example of the payoff that can come from hard work over a long period of time.
Mental Health Is Just as Important as Education
In 2015, when I began my IB job, I anticipated the majority of my work would be administrative, such as helping students choose courses, register for exams and the like. What happened, however, was that I spent more and more time working individually with students who were anxious and stressed out. The majority of these students were more than capable intellectually of completing the IB program, but the pressure (both academic and social) that they felt from themselves, their parents and others became overwhelming and hard for them to manage. 
My students experienced struggles that were so similar to those reported in Time: The article featured teens engaging in self-harm and some who had tried to kill themselves. As schools became more aware of how difficult life had become for teens, many began planning and implementing additional mental health resources. Conversations among teachers and administrators included an intentional focus on really tuning in to students' mental health, getting rid of the stigma surrounding depression and anxiety, and building community so students would feel supported and encouraged. We worked on being cognizant of things that might trigger anxiety and depression in our students and were ready to help them find a way to either manage or eliminate these stressors. We wanted to make sure that our kids were alright and that they knew we were there to help them navigate these difficult teen years. 
In addition to being a teacher for 29 years, I also have been a mom for 24 years. My concern for my students was mirrored in my concern for my own children. As a parent, I constantly checked in with them to make sure they were okay mentally, not struggling or considering self-harm.  All three of my children were far more stressed out and anxious than I was at that age. 
As both a teacher and mother, though, I have to ask myself, "How much is too much struggle?" At what point do the potential benefits of the struggle outweigh the stress on a teen's mental health? One of my good friends (also a teacher) contends that in the interest of preserving mental health on the one hand and ensuring that they have what it takes to figure things out on the other, that we are raising and educating students who are afraid both to challenge themselves and to advocate for themselves.
Addressing Mental Health in Schools Should Be a Top Priority
Things have not changed much since the Time piece hit the shelves. I spend more and more time working with students on managing the mental health challenges they face as high-achieving students. The trend now is for students to leave the IB program (with their parents' blessing) due to the stress. Many other parents worry about their children even attempting to pursue an IB diploma because they don't want them to be overwhelmed. While my work is primarily with these high-achieving students, I know this is the same for most high school students and parents. 
I think this is one of the most important challenges for high schools and parents of high school students. We must find a way to balance caring for and monitoring their mental health while encouraging them to take on challenges that we know will only improve the way they feel about themselves and the world.  
It is a challenge we must be ready to take.