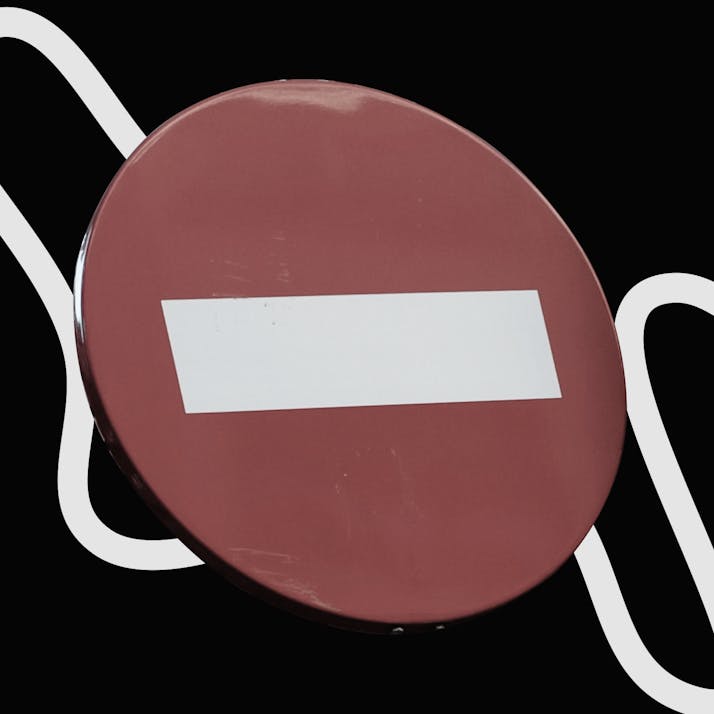 A Media Career Is Inaccessible Without Money
I couldn't afford to take non-paying journalism internships, and I saw the disparities between my economic background and those of my peers.
/ / /
The Spider-Man theme song played on my alarm clock to wake me up for school. It was Friday, which meant that as soon as I got home from school, my mom and I would get ready to watch my favorite show, Smallville, together. We didn't have cable, but luckily it came through on local channels. I didn't care that we didn't have fancy channels. I got to watch a young Superman go about his life every week. That was enough for me. 
I look back at moments like those fondly. I didn't know at the time what my mom was dealing with or how badly we were actually doing. I existed in a bubble protected by the characters who I looked up to. But it was in that same apartment that the veil started lifting, and it became clear what kind of life we had.
It started when my mom pawned my PlayStation 2. Then, after a few weeks of watching my mom hide our car, it vanished one day, repossessed by authorities. About a month later, we were evicted from the apartment. Essentially homeless at that point, my mom and I jumped from place to place, sometimes with family members or friends, wherever we could find some stability. Even as we jumped around, I still had my superhero idols. I wanted to be like them. I wanted to make a difference. 
Eventually, I'd find the way that I could make a difference. 
I Saw Journalism as a Way to Improve the World
I knew about the talking heads on TV, the ones my grandparents always watched but seemed like boring, old-people fare. I was more focused on my superheroes, their stories and video games.
It wasn't until middle school that I had my first exposure to journalism that I enjoyed—soon, I became the editor-in-chief of my middle school yearbook. The seed was planted, and even though I didn't know it as a hyper-hormonal 12-year-old, that's when my passion for journalism began. 
This is a soft background for a conclusion that I came to, which was that the best way for me to make the world a better place was through journalism. I started looking at the industry in the same way that I saw the superheroes of my childhood, who, ironically, were journalists. But as I got older and deeper into the industry, I started seeing the barriers in place for someone from my background.
A Lack of Connections Hindered My Progress
I started working when I was 15. By the time I was 18, I had already been through three different companies. By the time I was in college, I was working three jobs while attending classes full-time. 
College itself was something that I was always looking forward to. From the time I was a kid, I was told over and over again that education was the best way to make a life for myself, so I always took my schooling seriously. But my expectations were tempered very quickly. 
I spent my whole life expecting big and beautiful colleges, Ivy League-types with the best programs. In reality, I was the first person in my family to go to college, had little support for applications and when the time came around to actually go to college, the only school I could afford to go to was a decent local university. Many of my journalism classmates lived with their families and didn't worry about finances; I was working two jobs and finding writing gigs where I could. 
The media, as a whole, is seemingly impenetrable for those without connections. Those you do form—often while working an unpaid internship or at a school paper—are limited to students who can afford to not work and make extra money. 
Journalism Gigs Just Weren't Paying the Bills
Ultimately, I couldn't afford to spend my time in ways that could have excelled my career in journalism. There were a handful of jobs I turned down after graduating due to the pay. I was bartending at the time, making decent money, but couldn't afford the pay cut that I'd take with a journalism gig. 
My expenses were around $2,000 a month around the time I graduated, but the best paying journalism jobs with my experience paid just over $1,600 a month before taxes. That's the reality of journalism in America.
Generally speaking, journalists are cut from a relatively homogenous cloth, whether it be class or race. This also shows in reporting. A 2013 Pew Research poll found that less than one percent of the coverage from 2007 to 2012 in 52 different newsrooms centered on poverty. Journalists are covering what they know and what they're familiar with, and in the process, they've become less representative of populations as a whole. 
The media is built on piles of cash. The people who have the money to break in are the ones who get to claim it.