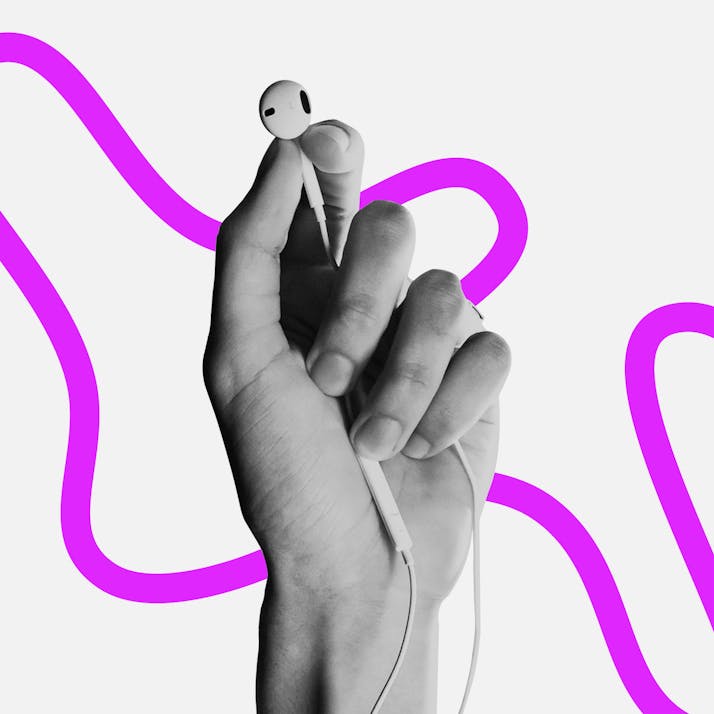 Live Audio Offers Media the Emotional Maturity It Desperately Needs
Real-time virtual conversations are the key to promoting honest and respectful discourse.
/ / /
I was invited into Clubhouse relatively early in the pandemic. It was August, a few months after the app launched and everyone was stuck in quarantine. The friend who invited me to join said I would love it; it would be the perfect place for me to engage in conversations and connect with new people and old friends. She had been participating in a political club on the platform that was focused on sparking youth engagement in the November 2020 elections.
Upon entering Clubhouse, I was blown away by all the conversations happening amongst friends whom I'd known for years. It felt like an intimate place, where we could gather around our phones and chat about anything until the wee hours of the night. There was something unique about hearing other voices, their emotions and honesty, that made the app feel special, unlike any other social media I had ever experienced. It was like we were all gathered around a fire pit or hanging in someone's living room.
I Was Able to Connect With Others on Clubhouse in a Unique Way
As more and more folks joined the app, there were waves of new voices and topics of discussion. Throughout those early days, I found the majority of conversations to be focused on big techie topics like investing, pitching your business, diversity and inclusion, media, arts and culture, health and spirituality. 
Though I had some interest in these topics, I knew there was a deeper layer where we could go to truly discover who we were. Instead of vying for the smartest sentence, we could share our honest stories and less of our opinions. As someone living with chronic disease and focused on studying love in practice, I knew in sharing my story, I could host that space for more depth that I knew was available. 
I started my own club and began hosting vulnerable, honest conversations about love, facing disease, mortality and creative expression. As the conversations transpired, I'd learn others' stories and build relationships. My new Clubhouse friends became real friends, and we'd chat on the phone or via Zoom occasionally as well as co-host rooms together. I couldn't believe I was actually making real friends with brilliant, creative, complex individuals through this digital social media platform. I had never found this level of connection on any other social media apps that espouse likes, loves, short-form comments and limited characters. 
Often when hosting an especially honest room about love and life, I would ask everyone to take a moment to pause and just feel the connectivity in the space. We were in the digital world, sometimes sharing our most intimate secrets with complete strangers who were tuning in from thousands of miles away, and we could all hold it together. We could all respect each other and lift one another up. The energy was palpable and powerful. It was also healing in a time of great international distress.
Since those early days, my club has grown to surpass 75,000 members, and we've had hundreds of amazing salons on topics ranging from health and well-being to creativity, abolition and love (and it's still very intimate based on the titles of the salons and the limited folks on stage at a time). This last year and a half on Clubhouse has shown me the power live audio offers in bringing disparate voices together and building bridges across our differences. I believe this is the path to a new value set in media where honest, emotional depth and lived experiences hold currency alongside intellectual debate. 
Live Audio Could Be a New Type of Comments Section
I've discovered how live audio can transform media from one-sided reporting, opinion sharing or cross-talking battlegrounds to (when well facilitated) dynamic, inclusive spaces for debate, curiosity, expression, honesty and connection. 
I see the opportunity for live audio to become the basis for a new kind of comments section, a space where profane insults and trolling aren't welcome but rather healthy, generative conversations can take place around any topic with a baseline of mutual respect baked into the agreements for the virtual shared space. 
The beauty of this opportunity is that it can also be recorded, with a new type of open conversation podcast format. The audio published would have the capacity to represent public debate and discussion on any issue, and audiences could be defined through various identifiers to better understand who's in the room so hosts understand what bridges they may be building (or not) across diverse groups. 
Though my specialty may be focusing on personal narratives, well-being and exploring challenging life experiences, others could dive into politics, history, sports, art, culture, religion or anything else that brings people together to connect beyond just facts and opinions. The key to this framework, acting as a tool to heal our broken media landscape, is trained moderators and facilitators who infuse curiosity and strong moderation skills with excellent and well-defined boundaries and frameworks for discussion. 
From what I've experienced on Clubhouse and the myriad of live audio platforms—like Greenroom and Twitter Spaces—springing up, I know this type of media is just beginning, and there is an immense opportunity to use it as a salve for our wounded communities and our challenges with communication across difference. 
Jump in and let's jam in the virtual living room.