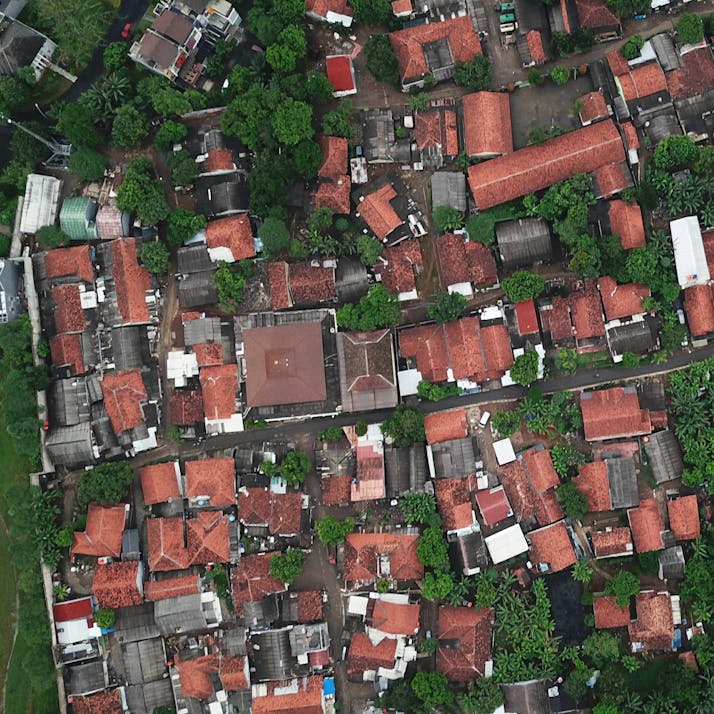 I'm a Latina School Social Worker in My Neighborhood Trying to Break the Cycle
A first-generation educator outlines how she tries to help her troubled community excel.
/ / /
Born and raised in Los Angeles, the pandemic has brought up feelings of uncertainty that often surface as an oppressive state of mind. That feeling of being stuck, having no movement or direction—a prisoner of my own thoughts. 
I began my educational journey searching for answers on how to break cycles of my own oppressive state of consciousness. I've been on a journey of self-discovery to understand how societal norms have affected past directions and amplified insecurities as a first-generation Latina. 
Even at 35, I feel disconnected by cultural expectations not aligned with social norms.
I'm an Educational Trailblazer in My Family
This past year, I became the first in my family to obtain a master's degree—not only a social justice-related triumph—but a milestone. The earning of my degree has been an important accomplishment. And it is pioneering. This reward, from working hard, has changed the history of my family. Like many individuals in my community, there is a lack of academic resources that lead to higher education. 
On a personal level, earning my master's degree is a step closer to becoming an agent of social change and an advocate for social equality and academic reform. It included several roadblocks and underlying emotions of oppression: The struggles confronted by familial obligations, cultural expectations and environmental challenges contribute to daily stressors growing up Latino.
Now, I Am Focusing on My Community
I currently work in a charter school in Lincoln Heights, one of the oldest cities in the Los Angeles area. I call this city home. I take pride in my community and feel a sense of responsibility to be the voice for those who cannot speak for themselves. Working and living in the same area is integral to building trust in the school community. 
Changes don't necessarily need to be positive for everyone, especially for the economically disadvantaged communities that struggle every day to keep up. Within my community, I can relate to many of my students who begin contemplating post-secondary aspirations. I have observed many students who worked hard for good grades dash their dreams of attending college in exchange for meeting their cultural expectations. Students who have been accepted into college forgo their dreams because it is too expensive and they don't want to be a burden on their family's financial stability—or they need to work to help their family make monthly rent payments. 
In many of their voices, I hear myself. 
As an American society, we continually overlook partnerships between schools and families. Both schools and parents have a set of cultural norms; in some cases, they do not square. For instance, in a family's home, tardiness and speaking out of turn might be acceptable. In contrast, when a student enters a classroom, he/she is expected to be on time and raise their hand before they speak. 
Many parents send their children to school to "learn" and to obtain a diploma. Their endgame and hopes for their child may be to start working upon graduation. Their social construct is to be loyal and help support the family. At school, a student may be taught the importance of college. The child may have adapted to both sets of cultural norms: Which will prevail when the student graduates? 
I have worked in a high school for ten years and have seen this play out several times. The role of a school-based social worker is to create an ongoing dialogue and action plan for students and families. Mental health is often a taboo among the Latino community; students often rely on advocacy from school community personnel. Social workers often become allies who provide them with safe spaces for dialogue.
It All Begins at Home
Home-based advocacy is an integral part of this process, too. The social worker can assess further needs with the perspective of being culturally sensitive to the family system. Changes to families, whether it's physical or emotionally, can influence grieving symptoms, therefore causing disruptive patterns. For example, a parent losing a job due to immigration status, or domestic or community violence can cause a disruption to a child's interpersonal development. 
My experience with social injustices influences a strong desire to seek improvement in my community. 
In my life, I have been confronted with several forms of oppression because of my cultural background. I come from a family that is socially and economically disadvantaged. It has been a challenge to prioritize education when so many other needs have taken center stage. Overcoming poverty is a battle in itself, which has diminished many opportunities. 
I started working when I was 14 years old to help my family financially. Being a high school student who was charged with balancing school and a workload proved overwhelming, hurting my chances of attending college. I knew very young that growing up Latina in Los Angeles would be a challenge. In addition, my parents didn't have the proper guidance and education to understand the importance of building confidence. As a family, we had an expectation of survival rather than seeking educational growth opportunities. 
Growing up in an environment where community-based violence was a norm attributed to daily anxieties. Exposure to this environment triggered a sense of emotional shutdown and inability to self-reflect. 
I turned my experience into a part of my passion for the students and families I serve. I work in the same neighborhood I grew up in. It allows me to identify with my students. Children of these communities are expected to gain success through an educational system that is not sensitive to their needs. Parents have challenges engaging with the school system, which creates a myriad of issues. Many of these challenges arise from inadequate communication by schools, issues coping with policies that can be unwelcoming and, perhaps above all, language barriers. 
I have served as the office manager and parent liaison at my school, charged with building a bridge between parents and the school. Besides facing institutionalized barriers, the families face a lack of resources, poor living conditions and high crime rates. Lacking knowledge on how to navigate the American educational system becomes a development barrier to further academic progress. In some circumstances, students turn down educational opportunities because they feel unsupported. 
The focus of social workers in schools can establish a foundation to develop community opportunities that can provide a connecting point of advocacy. The COVID-19 pandemic has brought awareness of the necessity of mental health support needed to promote self-advocacy, self-care and decrease negative coping skills. The social worker code of conduct stands for protecting the rights of individuals with integrity, cultural awareness and diversity. To further the work, we must instill within our communities the importance of being agents of social change.