Content Warning
I Was at Astroworld: A Witness to Unspeakable Tragedy
Tread lightly—the content in this narrative may be triggering to some. To continue, choose "continue reading", or click "explore narratives" to read something else.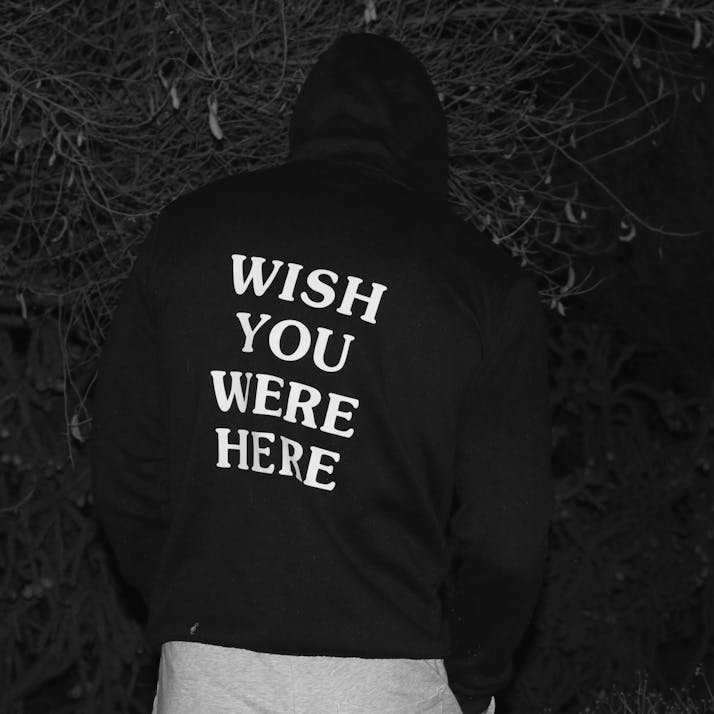 I Was at Astroworld: A Witness to Unspeakable Tragedy
The music festival claimed 10 lives in early November. For one attendee, it was uncontrollable chaos from the moment he walked in.
/ / /
As far back as I can remember, music has been a part of my life. I grew up learning the business side of concerts and events and have even worked inside the industry for the last four years. In that time, I've gained access to a variety of music events and festivals, all with their own unique crowds. 
Having lived in Houston most of my life, when Astroworld—an annual music festival hosted by rapper Travis Scott—was first announced in 2018, it was a big deal. Because Scott is a Houstonian and Astroworld was paying homage to a nostalgic landmark of the city, this novel festival had the makings to be one of the biggest events of the year. 
Little did I know that three years later, what I thought was going to be another memorable highlight of the year would end up being the deadliest hip-hop event in history.
The First Astroworld Festival Had Some Warning Signs
Astroworld 2018 was a great experience. I paid $236 for two general admission wristbands. I like to get to my festivals early, so I arrived at noon and left at 11 p.m.
The crowd was great and so was the overall vibe. At no point did I feel like I was drowning in the crowd, and most people were courteous when it came to moving around. Since Scott did his set from two stages, there were no problems with people rushing toward the front. I wasn't aware of any injuries, though I did notice someone passed out at one point of the show (if you've been to a festival before, you know that someone passing out is pretty standard).
The lines were long for merchandise and the other attractions, but everyone waited their turn like normal people would. I left thinking that the entire event felt very cluttered and would have gone better if it were spread across two days.
After a Year of Lockdown, I Couldn't Wait to Attend Astroworld
With the pandemic canceling and postponing concerts, festivals and any large gatherings, I went from going to multiple events in 2019 to zero in 2020. When Astroworld was announced in 2021, I was willing to make an exception and attend a big gathering. I knew it had been long enough; plus, I was vaccinated and not as worried about being in a crowd of people. I regretted missing out on Astroworld 2019 and didn't want to miss out again. 
When tickets went on sale in May, I didn't hesitate. I bought tickets for my girlfriend and myself the second they went on sale, even without knowing the lineup, because I knew Scott would pull out all the stops for his hometown. Then, I entered a six-month waiting game for November.
About a week before Astroworld, a friend of mine made a deal with someone on Travis Scott's management team, receiving over 1,000 additional wristbands to sell on consignment. I began selling them to friends at my university, and in return, I got VIP wristbands and artist passes for the first day of the concert. I was convinced this was going to be the highlight of the year.
The Entrance Checkpoints Became the First Battleground
My girlfriend and I wanted to get to Astroworld as early as we could. After meeting up with friends and handing them their wristbands, we made it to the NRG parking lot at around noon. The entire atmosphere was setting in—cars blared with new songs released at midnight; lots of old school vehicles shined with Houston's signature swanga rims; and everyone was ready to have a good time. As we walked toward the first checkpoint, all I noticed were the tall metal fences to prevent people from stampeding past security like in 2019.
When we got to the first checkpoint to show our vaccination cards, the staff wasn't concerned about checking our cards. There were maybe eight to ten people responsible for the thousands walking in, so they just handed us wristbands that said "healthy." The distance between the first and second checkpoint was far. After walking across a bridge to get to the metal detectors, all I saw was a combination of Houston police mounted on horses (an inconvenient way to keep peace since it risks people getting stepped on), drug dogs and a crowd without wristbands lingering. I didn't know at the time that security only increased after fans stormed the entrance.
After getting through the checkpoints, we entered the general admission merch area, which had formed into one big line after people rushed the stands and tried to steal some items. That ended in someone getting tased and others arrested. We weren't even officially in Astroworld and people were already starting to act out. Finally, we walked up to the giant Travis Scott head. We'd made it inside.
Security Guards Began Using Excessive Force Around Me
Even though we got there before the first concert started, thousands had already arrived. In the VIP area, you could get a haircut, sit in hammocks and get into a separate line for merch. I stood in that line for about three hours waiting for Don Toliver to perform but ended up leaving when his set began. As we made our way to the front, I saw someone clutching his head, which was gushing blood onto his jacket and pants. That's when I decided that it wasn't worth getting injured and watched from seats in the VIP section. Soon, I saw fans rushing from all ends, trampling over people sitting on the ground. I've been around all types of fans, but these had no regard for others. 
When Toliver's set was over, I noticed more people heading to the medical tent. After we picked up artist passes at a nearby hotel, the entire atmosphere took a turn for the worse. Houston police had started kicking out people who were loitering without a wristband, and multiple people were placed in handcuffs. The event security was very unprofessional, hitting on girls waiting to enter. As we were standing in line to go back through the metal detectors, I saw hundreds of people rushing over the bridge toward the gate to get in. The main security guard screamed for the others to close the gate, forcing wristbanded attendees to start pushing and crushing each other to get in before the gate closed. 
Upon closing, the head of security told everyone to form a single-file line. Nobody did, prompting other security to grab people by the collar with considerable force. One guard almost got into a full-blown fistfight. After about five to ten minutes, they started letting people through. But as my girlfriend and I passed through, non-wristbanded fans began sneaking in again. Soon, five giant security guards ran toward us, chasing after someone running next to me, who was promptly tackled and subdued by multiple guards with excessive force. My girlfriend was terrified—she felt the force of their punches next to her face. Others ran through and got lost among the crowd. The videos of fans rushing the checkpoint that circulated the internet resembled what I saw later that night. We made our way back in for the second time.
I Saw Crowds Crushing Fans and Lifeless Bodies Crowd Surfing
Walking through the massive crowd to find backstage was almost like experiencing vertigo. There weren't enough lights on the grounds, leaving many places dark, and I lost where I was going. People were everywhere and security was sparse and spread out. I saw people who looked dehydrated and stressed, not knowing where they were. The lines to purchase water were long, the lines for the two water stations were even longer. You could either miss one of your favorite artists or stay hydrated. 
As Lil Baby's set started, we had made our way backstage, passing more medical tents, where it was difficult to decipher any event staff. Eventually, we came up to a security-lined fence where people piled on top of each other, trying to get closer to Lil Baby. Most of the people against the fence were doing whatever they could to stand their ground and not get crushed from behind them. It was a claustrophobic nightmare. If you were under 5-foot-8, you were going to be in trouble. At this point, I had no knowledge of what had been happening to people against the fence; otherwise, I would have been pulling people out.
While we were watching Baby's set, I noticed I was standing next to Sheck Wes and Kendall Jenner, who saw the same thing I did. The only difference was they were both surrounded by security and were never in danger. The event security around us was too busy listening to the set and dancing (yes, dancing) and paid little attention to the people in the crowd. After his set ended, my girlfriend and I wanted to stay away from everything outside, so we got food and waited for Travis Scott's set.
Fifteen minutes before Scott performed, it quickly turned into checkpoint chaos again. As Scott's set progressed, and the closer we got to the stage, the crazier the fans behaved. People started moshing during his song "Mamacita," and I witnessed multiple full-blown fights and bloody noses. Many clearly wanted out, but nobody was aware of anything to let people by. At one point, I looked over at a father and his young son (no older than 9 or 10) being pushed around by the mosh pit—it wasn't on purpose, but nobody could prevent it. 
I've never been around a crowd so oblivious to their surroundings. At one point, I saw someone trip and fall—the concrete had holes in the ground making it easier to stumble—but nobody noticed. When Scott stopped the show due to someone passing out, I witnessed the crowd passing a lifeless body as though it were bodysurfing. The turning point was when Drake came out. The second the crowd noticed him, I was forced forward and unable to do anything about it. Luckily, I stood my ground and prevented my girlfriend from danger. As Scott made his final speech, we decided to beat the crowd and tried to get through the nice way. Of course, nobody let us pass. I resorted to forcefully pushing us through everyone until we found an open space.
Leaving Astroworld Was a Traumatic Experience
As we made our way back to my car, security opened a back gate to let at least five ambulances out. "There's someone in each one of those," one guard said. He told me he saw someone die right in front of him and was still visibly shocked. What made it worse was that the victim had been alone—nobody was around when he was given CPR and put into the ambulance. He would most likely need to be identified by family. That's when everything started getting surreal. 
While walking through the lot trying to contemplate the tragic news, someone turned around and asked if anyone had died. We explained what we'd been told, and his reply made me lose faith in humanity. The stranger said he'd been in the crowd and heard someone across from him yelling that he couldn't breathe. Thinking that it was a joke, he started taking a video of himself laughing at the man struggling for air. When he showed me the video, I could see the terror in the victim's eyes. It was a quiet rest of the walk back to my car.
By the time we reached the car, I thought the whole ordeal was over. Not even close. It took over an hour to get out of the parking lot, and the second we reached the highway, it was madness. People were all over the road, running lights and taking up multiple lanes. It took every ounce of focus to make it home safely. When we got back, I checked Reddit like I normally do and was horrified to see the news that eight people had died, with hundreds injured. I felt sick to my stomach. I thought I had a good time, but could I really say that knowing people had lost their lives? I had no idea how to process anything. 
My girlfriend and I started reaching out to people we knew were there to make sure they were OK. Some of our friends weren't as lucky as us to make it home unscathed. One friend ended up in a mild car accident leaving Astroworld; another ended up in a hospital the following day with a lung infection resulting from the festival; and one friend witnessed two people get trampled, resulting in her having a panic attack. Luckily, both people she saw survived the stampede. In some ways, I felt responsible—not because I had any control of the crowd but because I'd bought her tickets. She should have never been traumatized like this. 
It Will Take a Long Time to Heal From This Festival
The next day, I had gotten calls from everyone who knew I attended to make sure we were mentally and physically OK. We learned the second day of the festival had been canceled, but I don't think I would have gone regardless. 
It's been a couple weeks since Astroworld and it's still in the news. I eventually stopped checking because the whole thing is depressing. I'm even taking a hiatus from listening to Travis Scott. My girlfriend and I have talked to our university's mental health resources and are attending group therapy with other people from our school. Hopefully with time and professional help, I, my girlfriend, my friends and everyone else who was there will find a way to move forward. 
I plan on going to the memorial for the people who lost their lives at Astroworld to pay my respects.