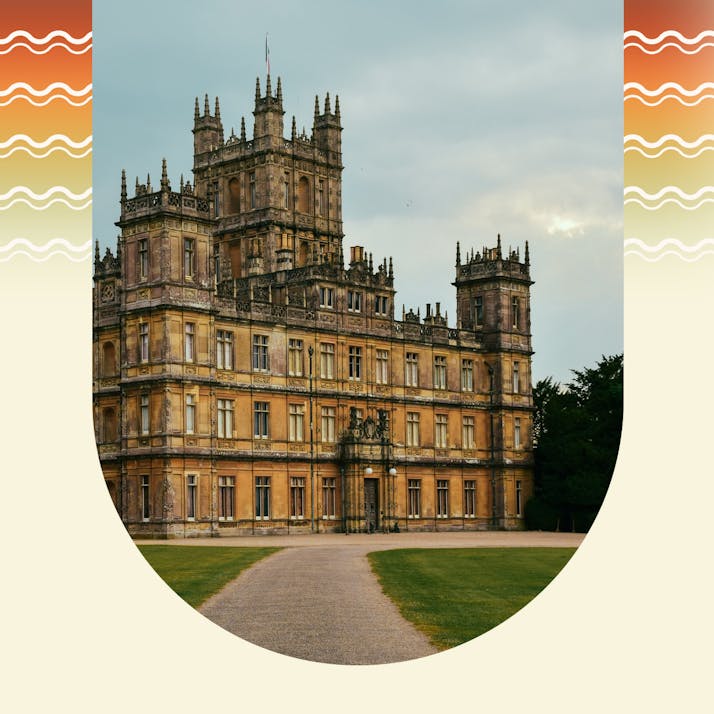 I Saw British Classism Firsthand as a Working-Class London Waitress
My job made me a witness to the realities of racial and social inequality in Britain today.
/ / /
In my late teens, I did what every other student does and spent my summers as a waitress. I was due to leave London for a year abroad in California the following year, so I was desperate to start saving up.
The agency that I worked for hosted some of the most prestigious parties and events in London, so during my summers while at university, I began traveling around the city to polo clubs, historic museums and even a royal palace. None of which I would have ever stepped foot in otherwise.
Different Social Classes in England Have Always Existed; I Just Hadn't Been Exposed to Them
Up until that point, I had lived in London all 22 years of my life, but this was the first time I saw how the other half lived in my own city. At one polo club gala ball, I served canapes to beautiful guests who could have easily just walked off the set of Made in Chelsea. I was hardly surprised to overhear conversations about "Eaton this" and "Harrow that." After all, at no point in the history of British state schooling has polo ever been offered as an extracurricular activity. 
If I didn't already feel uncomfortable about the level of social and economic inequality in my country, I was about to feel a whole lot worse. Rubbing shoulders with members of London's high society, I immediately found the opulence with which they were accustomed to jarring.
British Upper-Class Chivalry Is Only for the People Sitting at the Table
I internally rolled my eyes at the fuss made over a new champagne at one product launch party, having just overheard how much each bottle cost. At a private lunch for two international banks, I polished white porcelain plates that had been specially flown from China for the two-hour event. At that same lunch, I was specifically asked to serve the head of the British bank first, seeing as this particular gentleman had paid for the £50,000 event. 
I dutifully did as told and served his starter of grilled lobster tails from the right, of course. As soon as I set the plate down, the balding, suited man proceeded to chastise me in front of his table full of guests.
"Serve my wife first," he demanded. 
Red-faced and flustered, I quickly took the plate back and placed it in front of the boss's equally embarrassed wife. It would appear manners and chivalry were only reserved for women sitting at his table. From then on, the miserable-looking man continued to treat me with as much respect as the dirt on his Christian Louboutin leather shoes.
"I'm going to America," I told myself as I served him his roasted rump of Herdwick lamb with smoked sheep's yogurt. "I'm going to America."
Experiencing the Economic Divide of British Classism
Around this time, I was working as a student ambassador for my university's outreach team. I absolutely loved the role, which involved visiting underprivileged schools in London and encouraging pupils to enroll in universities across the country. These prospective students would be the first generation in their families to have ever attended university or to gain a higher-level education.
I found the work unbelievably rewarding and had always felt passionately about social mobility, especially within diverse communities. It was heartening to speak with pupils from deprived backgrounds who were dreaming big dreams for their future. But this experience juxtaposed so sharply with the parties at which I was spending my summers working. 
"Which agency do you work for?'' one beautifully coiffed party-goer once asked me. 
I politely informed her of the company, to which she replied: "Oh, I love them; we've used them for several parties." 
"Darling, the caterers are the ones we've used before," she called across to her equally coiffed and manicured 20-something-year-old daughter. 
"Oh yes, Mummy, I remember. Tabatha and Hugo should use them for their engagement party if they don't go to Bora Bora." 
This was one of many exchanges I would hear over the summer. As I said, how the other half lives.
Classism in England Is a Racial Inequality Issue Too
I couldn't help but notice that the only Black people or other minorities I ever saw at these parties were the waiters, kitchen porters or delivery men. Even behind the scenes, the venue owners, catering managers, photographers and chefs were all white. 
It was a constant reminder of the reality of racial inequality in Britain today, which made me only more resentful when Michelin-starred chefs agonized over the presentation of the red-veined sorrel leaves on the duck breast starter. I couldn't bring myself to appreciate the amount of blood, sweat and tears that pastry chefs poured into designing and preparing their frozen mint and Belgian chocolate parfait creations. Especially when ball-gowned women would politely decline the dessert course. 
It was difficult to reconcile such excess when I knew how deprivation existed only neighborhoods away. The more time I spent immersed in this alternative reality, the more I wanted to escape and devote my time to uplifting underrepresented communities. So that is exactly what I decided to do. 
British Classism Motivates Me to Pursue a Different Life
At the end of the summer, I left waitressing behind and went back to university to continue working with gifted and talented underprivileged teenagers. My final day on the job involved polishing silverware at a £200,000 wedding and being clicked at twice by a bride with more money than manners.
So you can imagine I had no regrets about my decision. The experience revealed the depressing truth that Britain's class and racial divides remain deeply entrenched within society today. But seeing this firsthand only gave me the impetus to do something about it and further convinced me of my mission to seek justice and equality through my life's work. 
I suppose every minute of my waitressing days really was worth it.