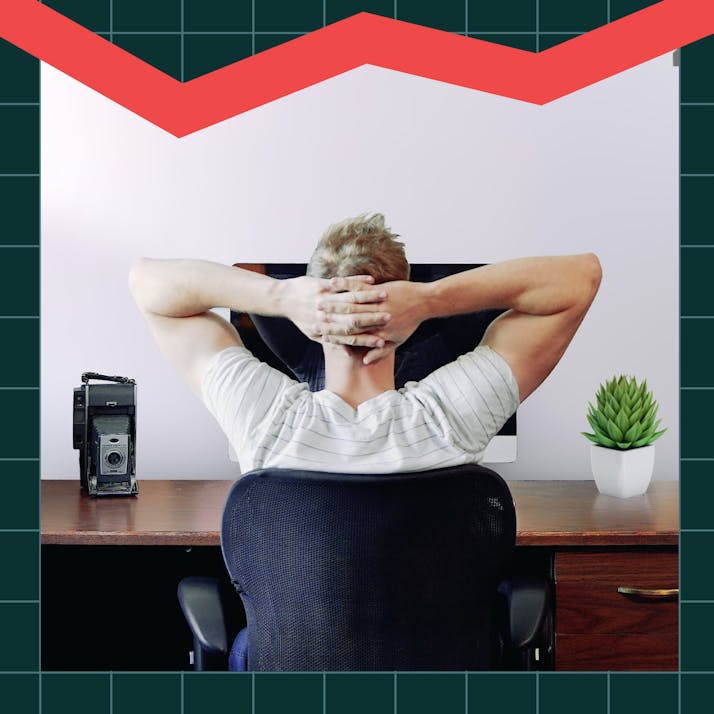 Let's Work From Home—Forever
Working remotely has drastically changed my family's life for the better.
/ / /
The world we live in is a world of crossing paths with people.
I had a job that required me to arrive by 7 a.m. and be done by 3 p.m. My wife worked from 9:30 a.m. to 4:30 p.m., but her hours could be extended into the later afternoon. We had chores and our child had extracurriculars. With that came two cars, two cellphones and too few minutes in the day. Breakfast, lunch and dinner were often meals grabbed quickly between destinations and often from places that served food that would be better defined as a "food-like substance." 
It was the modern world that most of us lived in. My family during the week was just two other people that I got to cross paths with. I make it sound harsh—we were happy, but we didn't know that we could be so much happier. When COVID-19 created a new normal, many struggled to adjust to its chaos. But even though lockdown implemented harsh and disruptive changes, it provided me a new perspective about work-life balance.
Life Changed Drastically Working From Home Versus the Office During the Pandemic
Before the pandemic, my day started at 6 a.m. The questions of traffic and weather greatly affected how the rest of my morning would go and whether I could eat in or needed to grab something close to work. My wife was always asleep when I awoke, asleep while I got ready and asleep when I left. It was always a rushed morning.
During the pandemic, my day starts at 8 a.m. My wife and I are up around the same time. We get to talk about how good or bad we slept, what we dreamt about, the things forgotten when you only see each other later in the day. I no longer care about the weather or traffic. I have breakfast with my wife and daughter, and we are together to see her off to school. That's the first hour of the day. Then, work commences for both of us. She has her space and I have mine.
Working From Home Gives Me More Time With the People Who Matter Most in My Life
Throughout the day, we have lunch together. I often make an omelette for her and will serve afternoon tea with some biscuits. When our daughter comes home, we have a chance to talk together and see how our days are going after work. We all go for a walk, and then, I start preparing dinner. Because I'm home, I have time to thaw chicken breasts, gather ingredients and prepare a meal—and my family has the pleasure of eating a well-made meal together because I finally had the hours to make it. We can even take our time to get our daughter to her extracurriculars and be there together more often than not.
That's now our average day. My wife still has to leave the house once or twice a week in the afternoon for work and has meetings at her office every couple of weeks, but because she can work at home, she doesn't need to rush for a 1 p.m. meeting. We get to live a whole lot more life together and share more of our existence with each other.
That's the direct social impact on our family, but there have been major financial boons as well.
There Are Other Valid Reasons to Work From Home Outside of Parenting
Since I work at home completely now, we don't require two cars. By getting rid of one—and by extension the lease, the insurance, the maintenance and gas—we were able to save thousands of dollars between us. The car we do have is now owned rather than leased because we could afford it. Our mileage on that vehicle is significantly lower, and maintenance is further apart. What would have lasted us six to eight years may now last us up to 12 years.
I no longer have a cellphone plan because my work day takes place at home—it's replaced with Wi-Fi. When I'm with my wife, her phone can be a hotspot to mine, and when I'm not there, most places have guest Wi-Fi. I've never been inconvenienced by it.
Neither of us have eaten out for work since the first lockdown. If I did a cost breakdown, I would probably be very uncomfortable looking at how much money we spent at fast-food restaurants, coffee shop drive-thrus and cheap pizza joints for dinner on the way home. I can imagine that I must have gotten some health advantages from this new surprise diet brought on by COVID, too. 
This is a new experience for us, one that had never occurred to us before. We're saving thousands of dollars, and we have hours more time to use as we please. We eat better, and our ecological footprint has been drastically improved as well.
Is Working From Home Too Good to Be True? Not for Us
There are many reasons to go back to the office. Folks miss the camaraderie, or home life isn't an ideal work environment. I can respect that. For me, though, I would fight having to return to the old way. Working from home has been the greatest improvement in living that has occurred in my lifetime. It's given me a lot more time and a lot more money, and I've been able to invest both of those into my family.
I should also note that I write this with my dog snoring at my feet and one of my cats sleeping on my lap. More time with them is a gift, too.