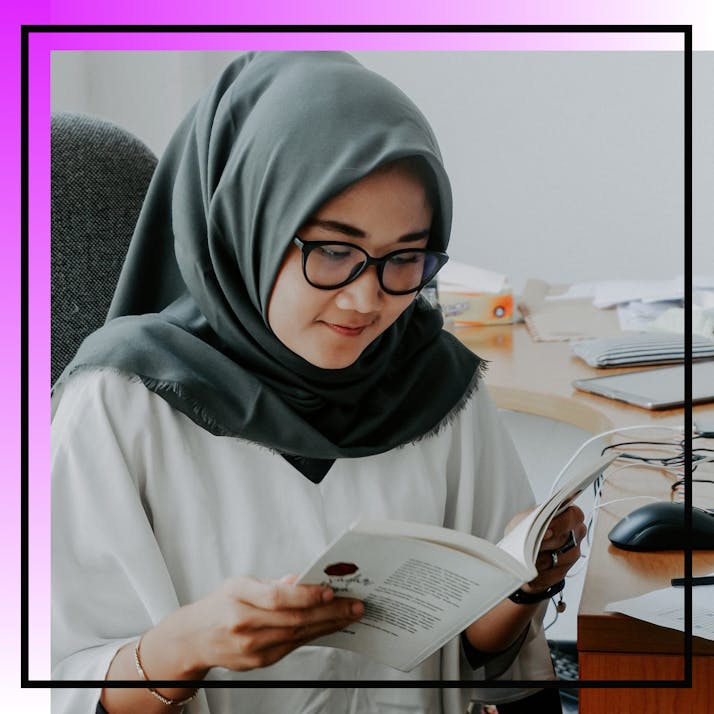 How I Made My Hobby Into a Hustle
I turned my favorite childhood pastime into a second career as a book critic.
/ / /
A career is defined as a chosen pursuit.
I was lucky enough to find two.
Pragmatically, it makes more sense to opt for a career path that is your vocation as well as financially lucrative. What is even better is when your hobby becomes a hustle.
Journalism Became My Side Hustle
Growing up, my family wanted me to be a business graduate since that was the popular field of choice during that time. When I chose to pursue psychology during my A-levels (high school), it was seen as an odd choice since in a Third World country, the obvious career choices are being either a doctor or an engineer. I, however, was quite certain about psychology being my true calling since I felt that I had the instincts and skills required to excel in that field. 
I had always been good at writing essays and literary analyses in school. During my A-level summer break, on a whim, I emailed the draft of a book review I had written to the culture section of a leading newspaper in my country. A few days later, I heard back from them that they were going to publish it in their newspaper.
So began my career as a literary critic.
Having been a voracious reader since childhood, it was more of a habit than a chore for me. I was always someone who tried to read between the lines, always dissecting and analyzing what the writer meant by their words. I also had strong opinions about what I read and was able to articulate them well in writing. Hence, writing literary analyses and book reviews came naturally to me.
I realized that having the knowledge of the human mind and what makes it tick facilitated me in writing book reviews that were psychologically astute in how they dig deep into the characters' psyche. Initially, it was mind-boggling to me that newspapers were paying me for what I considered my hobby or that my opinion was worth publishing in a leading daily. Pretty soon, I branched out into writing for international publications, including those in the U.S., U.K., UAE and Ireland. Book publishers from the U.S. and U.K. started reaching out to me, asking if they could send me manuscripts of their upcoming books.
The most fascinating aspect of this was that this career progression was entirely in the digital sphere and on merit. I knew no one in the journalism industry in person. They were approaching me solely on the basis of word of mouth and my published works. I had heard that in order to get your foot in the door in the journalism sector, one needs to have connections or at least have one book published. I had neither, which is probably why it seemed ludicrous to me at first.
It was not all a cakewalk, though. I also had to face crushing rejections and harsh criticism from some of the well-known editors. One of the best pieces of advice I got early on from a supportive editor was that as a journalist, you need to grow a thick skin and not take criticism to heart. That advice came in handy many times. Some of the criticism was justified since professionally, I was still in nascency. However, some of the critics were downright cruel. I remember after I sent in a review of an American book to an editor of a popular pop culture website, she wrote back inquiring why as an Asian writer was I writing about a Western book by a white writer? Such incidents were a great learning ground for me, though, and taught me how to maintain my own credibility and how to negotiate on my own terms. They taught me that good work speaks on its own, and many times, you have to drive a hard bargain, especially when working with editors, so that your work remains authentic and not a diluted version of what you set out to say.
Finding a Balance Was Key for Me
On the other hand, my career as a psychologist was flourishing too. I continued to do my bachelor's, master's and then postgraduation in clinical psychology. However, since the eligibility criteria to practice as a psychologist is a postgraduate degree, which I was in the process of getting, the progress was slower on that front. I had not started earning as a psychologist, but thanks to my freelance journalism career, I was making quite a lot of money. The exchange rate difference helped as well in making it more profitable since all the payments were in dollars or pounds.
In this way, I was able to follow my passion, which was to practice clinical psychology in a public health sphere, catering to people belonging to the lower-income class. Since working at such a nonprofit organization did not pay handsomely, I was able to balance that out with my earnings from my journalism career.
Hence, turning my childhood hobby of reading and writing into a lucrative hustle augments my sense of satisfaction, as it does not feel like work. It made me realize that career choices are no longer a case of either/or, and if we are passionate enough, we can find a way to integrate our hobbies into our vocation.