Content Warning
I Was Fired for Being Gay, but Now I'm Free
Tread lightly—the content in this narrative may be triggering to some. To continue, choose "continue reading", or click "explore narratives" to read something else.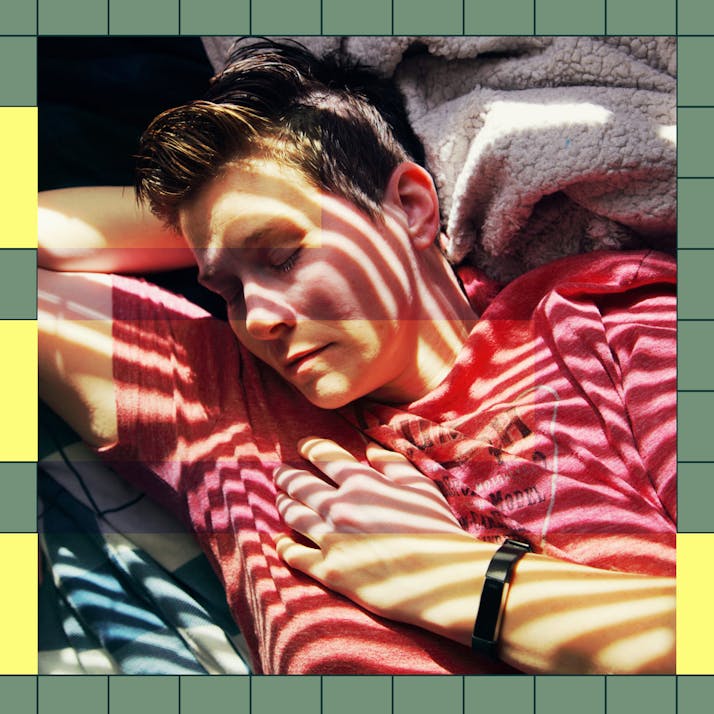 I Was Fired for Being Gay, but Now I'm Free
A gay student at a Christian university shares what happened, including the unexpected freedom that followed.
/ / /
"They can't fire you," my roommate explained. "You didn't do anything!"
I glanced her way as I spit toothpaste into the sink. Then my gaze fell to the ground as I tried to convince myself that what she was saying was true.
"Yeah, you know what? You're right. I didn't do anything. Everything will be fine."
A few days earlier, word had spread around the campus of our Christian college that a resident advisor in one of the dorms had been fired, and as much as the school's administration tried to cover it up, we all knew why. The mere mention of a same-sex relationship or encounter was enough to get you sent to mandatory counseling. It didn't take much imagination for us to put it together.
Can You Be Fired for Being Gay? You Definitely Can.
Shortly after the firing, the rest of the resident assistants had a secret meeting. We pooled into a small apartment to be briefed on the situation. I don't remember much about what was said. All I could think was: I'm next.
The following day I received a phone call from my boss, the head of residence life, asking me to come to his office for a talk. It would be the first of eight meetings that I'd have over the next 24 hours. From his office, I went to the counseling center, to my own personal counselor off-campus, back to campus to meet with the head of the counseling center and finally back to my boss' office again—where I answered the same questions I'd answered just a few hours before. Each meeting had different elements, but all shared the same goal of determining whether my presence was a risk to the campus.
The ultimate decision was up to the school's president and vice president. In each meeting I went to, I was told that all the information I shared would be reported back to them. What I didn't know was that they'd already made their decision. Ten minutes after it ended, I received a phone call to come to my final meeting, where I was brought into the disciplinary office and greeted by a face that I knew well. I had been a discipleship group leader in one of her classes the year prior.
She had tears in her eyes. Turning her face toward me she said, "I'm so sorry to do this, but the university has determined that you are a risk to the campus and we need you to move out of your dorm by noon tomorrow." I remember asking why, but I already knew. Later I would find out that the wealthy parents of a few students had called and complained about gay RAs. They threatened to pull their children from the school and pull their funding for new buildings that were already being constructed on campus. It was the worship of money and devotion to fear that determined my fate that day.
Being Fired Sent Me Spiraling Into Depression
I remember walking out of that meeting, not being able to feel anything. Five more meetings followed and carried on late into the night. I packed and moved out the next morning, storing all of my belongings at my friend's place and sleeping on her floor.
The first night, I laid on her bedroom carpet, surrounded by the boxes holding everything that I owned, and thought back to my roommate telling me that they couldn't fire me. But they had. They'd wielded their power as a private Christian university to throw me away. I'd given everything to the university—to my friends, colleagues, professors and bosses. I'd led countless groups and events. I was consistently pouring out all of the love I had within me. But there I lay, flat on the ground, outed to the entire university, with no home, no money and no job.
I honestly do not know how I managed to graduate the following semester, or how I'm still here today to write down these memories. At the beginning of 2016, I was admitted to a mental health facility after a suicide attempt. On the night I tried to take my own life, I writhed and cried on my bedroom floor, begging, "I just want to be free." I had grown tired of carrying my own story—the memories, the grief, the betrayal.
Getting Fired for Being Gay Was My Ticket to Freedom
Little did I know I'd end up getting free after all, at a hospital alongside other women who wanted the same thing. Twelve of them watched me be wheeled into the ward. After being processed, I sat down at the family-style table in the middle of the room. A few other women were coloring, and without a word, they passed me the colored pencils. Just like that, I was welcomed into their circle. We were women who had been chewed up and spit out by the world, carrying more spiritual weight than our bodies could hold. Yet we came together in this dark and awful place and offered each other what the world had denied us: a place where we felt welcome. We made it for ourselves, with matted hair, no bras and worn scrubs.
A couple of days into my stay, one of the women came up to me and asked me about myself. Her first question was, "So do you have a boyfriend?"
I laughed, "No, I'm gay."
She quickly replied, "Well, do you have a girlfriend?"
We both laughed, and as I smiled, I found myself lost in wonder at how simple and easy this part of my life could be.
Maybe I didn't have to explain myself to every Christian friend who wanted to know how I thought being gay was acceptable. Maybe I could leave that whole community behind and start over among people who would accept me.
Maybe I could just be me.
Maybe I could be free.