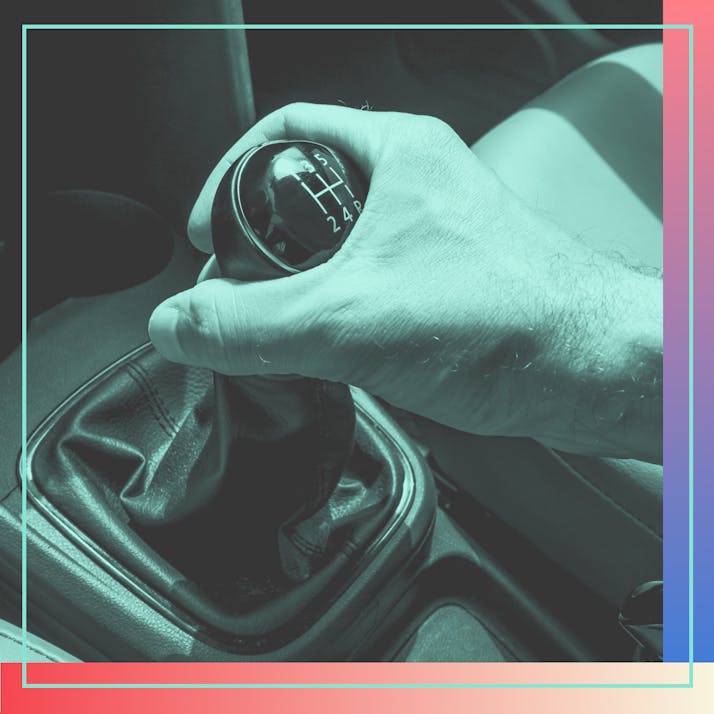 I'll Always Remember My 'Fast and Furious' Blowjob
How a trip to the movie theater turned into a memorable sexual initiation. 
/ / /
As a 14-year-old in the summer of 2001, I was the coolest kid on the planet—despite my frail, zitty six-foot-three and 135-pound frame, with thick glasses, severe seasonal allergies and hormones making everything substantially worse. 
I had just gone to basketball camp, where I met my first love, Polly, and we shared our first kiss next to the nacho cheese machine. After camp ended we kept in touch over AIM, made plans to spend a day together and then met up with some fellow kids from camp to see a movie. The day was nice, full of swimming and ice cream, standard pubescent pursuits. Then we headed to the movie theater to see the highly anticipated summer blockbuster, The Fast and the Furious. Now, if you are somehow unfamiliar with this cinema classic, it stars Paul Walker (rest in peace) and a young Vin Diesel as bad boys who race cars, flex, sweat and attempt to speak in a coherent manner. It's sorta like if Mountain Dew was carbonated with toxic masculinity, committed to film.
My Camp Crush Unzipped My Pants
At the theater, we rendezvoused with our fellow vernal losers and barely got our seats due to the showing being completely sold out. No surprise there, who doesn't want to see cool cars driven by hotties who can barely annunciate? Hell yeah. As the curtains opened and Vin Diesel showed off his big-ass arms, Polly suddenly put her hand on the crotch of my baggy skateboard shorts. This had never happened before. All of the blood in my body surged in one direction. I was absolutely beside myself with competing thoughts of excitement and all-encompassing anxiety: I'm in public, what if people see? Holy shit this is awesome. What if the kids from camp think? This is illegal, I'm going to jail. I'm going to die. What if she thinks my dick is weird? My dick is weird. I'm the fucking guy coolest guy in the world. (Next to Vin of course.)
Much to my immense excitement and utter disbelief, Polly proceeded to remove my chaste penis from its billowy cage. She then leaned over the arm of the deep movie theater chair and put my penis in her mouth. What? Incredible. All of the aforementioned ecstasies and fears returned tenfold. My first blowjob! I'm going to jail!
Vin looked at me through the screen and, with his thick thumb-like head and jacked arms, nodded in approval. Hell yeah! Kickflip. In the midst of all this befuddling glory, I looked to my left at a kid from camp who was staring at me. His eyes were wide open and his mouth fully ajar. Busted. I'm definitely going to jail. But Polly didn't care—she didn't even notice! She kept blowing while cars were racing. Kids were staring. My heart was pounding. And then I came.
My Sexual Encounter Gripped Me With Excitement and Shame
When I say came I mean I ejaculated all over myself: face, torso and baggy skateboard shorts, all covered. I had never been shot with a confetti cannon by Rip Taylor or slimed on Nickelodeon, but I could imagine it felt like that, just with less Vin Diesel and semen. Polly remained somehow unscathed by the natural disaster that just occurred and looked at me smiling. Then she sat up, gave me a kiss on the lips and returned back into her seat to enjoy the incredible film. 
I looked to my left again and that damn kid from camp was still leering wide-eyed and open-mouthed, except now significantly more mortified. The reality set in: I was covered in jizz, my jizz. Kids from camp were staring, and my mom had to pick me up in who-knew-how-soon? It was my first glimpse into the darkness that occurs post-orgasm. What had I done? I ran to the bathroom and doused myself in sink water so that when my mother picked us up and asked why I was wet, "I spilled my soda" made sense.
The Bad Connotations With Sex Have Faded Away
This has been one of my go-to stories since its inception. It's funny, erotic, graphic, crude and from the adolescent period in one's life when initial sexual encounters have a high probability of going wildly awry. As the years went on and I became more experienced sexually, understanding myself and my sexual being, this funny and nasty story revealed itself to be much more. It had deeply affected me and would take years to decode. 
My burgeoning relationship to sex and my own sexual body was connected to a serious sense of shame, guilt and risk-taking. Because it had been my first sexual encounter, one attached to shame and guilt, it triggered a maelstrom of positive and negative connections. That peeping kid from camp? His horrified face was now synonymous with sex. In my ensuing sexual encounters, I always wondered, "Am I bad? Am I disgusting? Is this wrong?" I thought sex in general, my sex, was something I should be ashamed of—a desire that I had enjoyed, just as I had enjoyed Vin's cinematic performance. Explosive.
With the help of therapy and trusting partners, the pejorative connotations to sex and my own sexuality changed or faded away. I learned to love myself and to be proud of my kinks and sexual idiosyncrasies. Nacho cheese machines and Vin Diesel included.