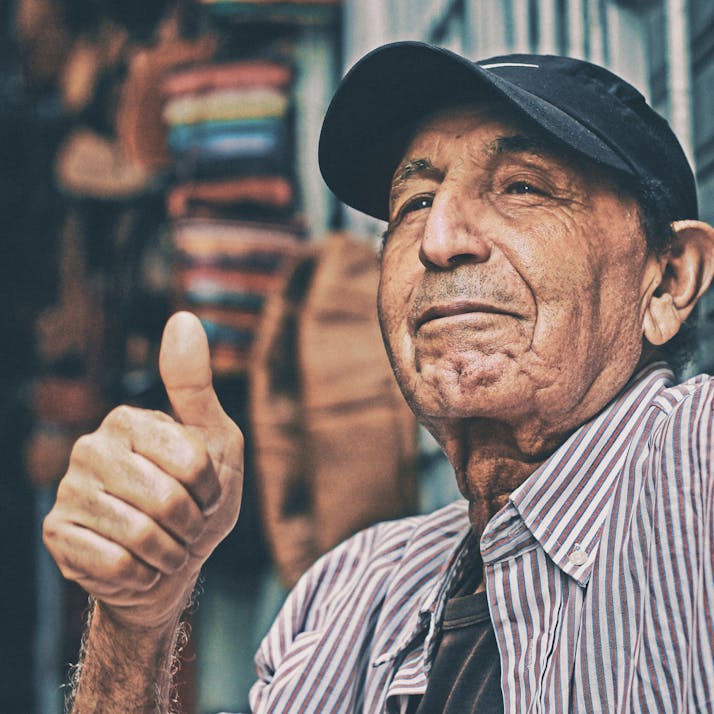 I Date Sugar Daddies; Everybody Should
A young woman explains that dating rich guys shouldn't be as taboo as it is.
/ / /
When I was about six years old, my parents dropped me off at their friend's house so they could go on a date night. They were a young couple; in their early twenties. They decided that they'd entertain me by putting on a movie—it now seems pretty clear that they had no idea what to do with a child because the movie that they chose was none other than Pretty Woman. 
If you're unfamiliar with this classic rom-com, the basic plotline consists of a high-powered businessman (Richard Gere) who hires a prostitute (Julia Roberts) to be his arm candy for important social events. Passion, drama and humor ensue: the two fall madly in love. 
As a six-year-old, I really had no idea what was going on. I remember fast-forwarding through the boring dialogue straight to the sex scenes. I didn't know exactly what sex was but I found the spectacle fascinating. What were those things in the square packages? Candy perhaps? Why did she refuse to kiss him on the mouth?
The trope of the rich man savior and the down-on-her-luck beauty—with brains and a heart of gold—certainly made a lasting impression on me, one that resonates to this day.
Dating in 2020 Is Basic Capitalism
The American Dream in 2020 seems to be having fame and fortune without really having to do any work. Everything is a commodity: people have become brands. What person hasn't dreamt of someone sweeping them off of their feet, showering them with gifts, leveling-up their daily experiences with luxury travel, high-end dining, a new wardrobe of fashionable clothes and so on and so forth? 
When I've talked to people about their impressions of the sugar daddy–sugar baby world, they all seem to imagine something like Pretty Woman, or, if they're jaded, something like a fat grandpa paying a college woman for sex. 
The truth of the matter is that dating dynamics are much more nuanced than that. Daddies are rarely looking for just sex—if that were the case, they'd go to a straight-up prostitute—and most babies aren't looking only for additional capital.
The beauty of the sugar daddy–sugar baby dynamic is that both parties have agency: both have the ability to say exactly what they want and, then, the other party can either agree, renegotiate, or say no thanks. 
This kind of blatant honesty in a capitalistic, high-tech world has been utterly refreshing. I've tried everything—from the FOMO, toss-away culture of Tinder to the introspective, intimate-relationship-focused world of niche sites like MeetMindful. None of them did it for me in the way that a site like SeekingArrangement does.
The motto on the landing page reads, "Where beautiful, successful people fuel mutually beneficial relationships." From my initial experiences on the site, I'd say they hit their mission statement. There are three main styles of arrangements that are typically made (though, of course, there are thousands of nuanced agreements between parties): experiential, allowance and pay-per-meet (PPM).
The experiential-based daddy will take his baby to nice dinners, shopping or on travel adventures. The allowance-based or PPM daddy will pay the baby money per week or month or per each hang in exchange for the baby to spend a particular amount of time with him doing whatever they agree to do. 
It's yet another offshoot of the gig economy. Influencers promote everything from clothes to cars on Instagram. People rent their own homes and cars to strangers. You can find someone to design your logo or give you a tarot card reading on Fiverr, build your Ikea furniture on TaskRabbit, deliver your groceries, booze or drug paraphernalia on GoPuff…is it so surprising that dating has become part of the gig world too? 
So, what about sex?
Sugar Daddies Are Real Men
In most situations—dating, work, friendships—we have a formal or informal contract as to what we're willing to give: how much emotional investment, how much time, energy and commitment. On the site, I claim to be "not your typical baby." The reason for this claim is that I'm older than the average baby—in my mid-thirties—and I'm looking for actual connections with people, not just a financial agreement. 
So far, the site has done what it claims: It has helped "upgrade" my relationships. It appears that being a little bit older with my own passions, intellectual clap-back capacity and creative leanings has been a huge benefit in helping me find men who are more on my level than ever before in my dating life. 
Most of the men have what I've always wanted in a partner: confidence, thoughtfulness, assertiveness, playfulness, a sense of adventure, spirituality, goals, the ability to give and to receive. It's positive masculine energy. We hear a lot about "toxic masculinity," but perhaps one way to overcome it is by reinforcing the good things about masculinity, while at the same time, not putting up with the bullshit from it. 
In other words, dating sugar daddies helped me stop dating dudes and start dating men. 
I came to this conclusion after my very first sugar daddy date. He was 48. We met at a hipster bar in Chicago. We enjoyed some delicious cocktails and a deep conversation about some of the dating pains we had both recently encountered. 
During the course of the conversation, I realized something: We've all suffered and there are different approaches to dealing with it. Some will try to drag you down with them as they're drowning; others will instead work toward repairing, work toward overcoming. That's the difference between a dude and a man, a girl and a woman.
The other important distinction between a dude and a man comes down to actions over words. A man will do what he says he's going to do, a dude will talk a big game and never (or rarely) deliver. The daddies I've dated have always delivered on their word, and they've always wanted to leave a baby better than they found her. 
We make arrangements every day with everyone we meet. It comes down to what you seek, what you're willing to give and what you want. The sugar daddy–baby life can be artificial, transactional, vapid or it can be authentic, transformative and empowering. It can be like any other gig or it can actually change your life for the better. 
Will I ever have a Pretty Woman-like ending to my story? Probably not. I don't seek to live in a romantic–comedy fantasy. I prefer the real world with real men and women who are working every day to live their best lives—no matter what gig they choose.