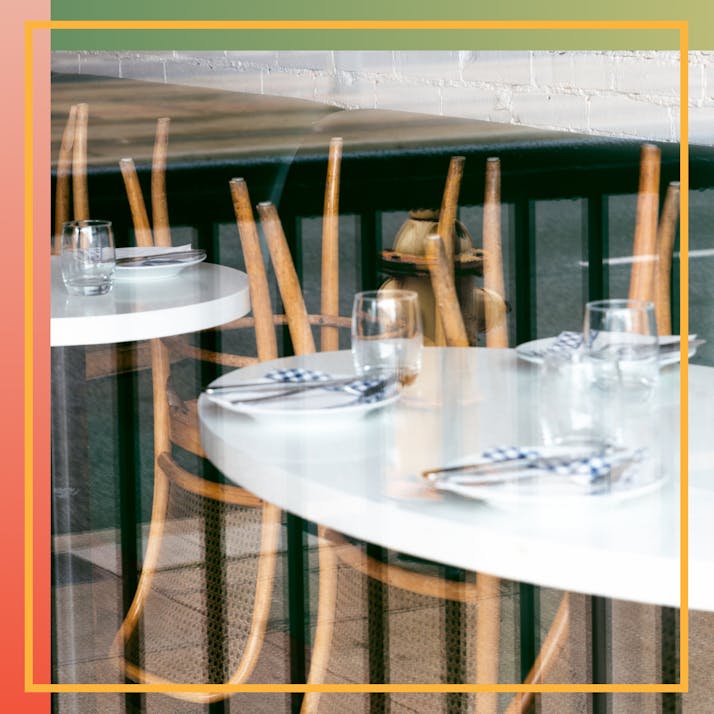 COVID Killed Our Dream Restaurant
We'd made it through a tough opening period and were finally becoming a successful dining spot. Then COVID came along.
/ / /
When life gives you lemons, you make lemonade. That's how the saying goes, right?
We're taught that we have to make the best of the opportunities that we're given and somehow find a way to make them work to our advantage. We are supposed to grab any and every opportunity that comes our way and figure things out as we go. So when my parents and I had the chance to buy a small antojitos Mexicanos restaurant from a young couple who was looking to get out of the service industry, we jumped at the chance. 
It was the summer of 2018, early August to be exact. During one of my mom's insomniac nights one weekend, she found a woman's Facebook post about selling her small antojitos Mexicanos food joint (antojitos Mexicanos are basically quick Mexican foods: tacos, migadas, flautas, gorditas, tortas): "It's taking too much time away from my young child, so I'm selling the rights to the place, transferring the lease, equipment and personnel contracts." Less than 48 hours later, the woman and her husband were having coffee at my house, going over the details and signing the contracts. We renamed the place—Trébol, as in a four-leaf clover, since we'd been lucky enough to have this come our way—and were in business by the next Monday.
The Restaurant Brought My Family Closer Together
Food has always been a central part of my family's life—our kitchen is the heart of our home. The house is purposefully built in a way that the kitchen is right in the middle of it all; there's no way to avoid walking past it. We've spent the happiest and the hardest of times in that kitchen: cooking, drinking, talking, crying, fighting. Owning a restaurant had always been one of my mom's crazy dreams; from time to time, my dad and I would randomly listen to her daydream, "Maybe one day when the kids are older," or "Maybe when we're older and we retire." It was no surprise that when given the chance to make one of her dreams come true, she convinced my dad and me to take the leap of faith with her—we knew how much this meant to her, so we dived right in. We had no qualifications other than the fact that we had been going to restaurants all our lives and that we were all self-proclaimed foodies, but this was too good to pass up. 
And so, the adventure began. None of us had any real experience when it came to the food industry; we knew nothing about managing a restaurant, but we had tried our hand at different areas and industries before (cars, tires, raw pet food, pest control…I guess you could say we are entrepreneurs at heart), so we figured we could manage. We expected it to be a lot of work, but to say we were overwhelmed by exactly how much work it turned out to be is an understatement.
For months, we worked 12 to 15 hour days, somehow managing to divide our time between our day jobs—which we were lucky enough to own, so we had that flexibility working for us—the restaurant, family and some social life. My relationship with my parents had always been somewhat strained and complicated, especially when it came to anything food-related, but somehow, despite the long hours, though, spending so much time figuring out vendors, menu edits and branding brought us closer. Instead of arguing over how much who ate—it was usually them complaining about how much they felt I ate—we finally had a food-related thing we could enjoy and work at together, instead of it being a source of constant fighting.
Despite a Difficult First Year, the Restaurant Pulled Through
It wasn't all sugar, spice and everything nice, though. There were a lot of fights, arguments and disagreements that we had to work through. Money played a significant role in those disagreements. While I was constantly advocating for not elevating prices too much and offering free delivery to our customers, I'd be outnumbered by my parents. For nearly two years, we struggled to make ends meet and to meet break-even points with the restaurant costs. It didn't make sense to us. Why was it that people raved about our food, but I was still seeing red numbers almost daily on our sales reports? We reached out to anyone and everyone we could; we pulled strings and got invited to local food fairs; we received local press and were even a favorite spot for a local singer with a somewhat decent following. It wasn't enough, though. Every day, I'd dread closing time and having to fill out the daily sales report. I'd dread coming home and hearing my parents ask, "How did we do?" only to have to tell them we didn't make enough money to cover basic costs, yet again.
Of course, there were periods when sales spiked up; spring break and summer break were always good. Our close proximity to a few different office buildings made us the go-to spot for a good chunk of the employees working there, and we could always tell when payday came along. Despite people loving our food, we were still somehow hemorrhaging money. Things were looking bad, and more often than not, we'd have the "maybe we should just give up, cut our losses and shut down" conversation. It was both depressing and enraging to know that our product was good and beloved by those who tried it, but we still couldn't find a way to make enough money to keep the business afloat. I mean, I know the logical thing to many would've been to cut costs and find cheaper ingredients, but we refused to compromise the quality we were offering. We firmly believed it would be our saving grace, although that belief was slowly waning. 
Things started to change in December of 2019, though. We went from having days where no one would come in to having a line form outside our place and having to bring in my siblings to help take and deliver orders. From opening till closing time, we were full, leaving little to no time for any of us to eat or take a breather—we weren't complaining. Things were turning around, and the dream we had worked so hard for and invested so much money on finally seemed real and within reach. Day after day, I'd sit down after closing time, running numbers and nearly crying tears of joy when I realized we'd broken our sales record again. 
Things were looking up, but we figured the winter break had a lot to do with the surge in popularity, so we were cautious and tried not to get too excited. When January 2020 rolled around, though, we noticed the momentum kept going. There would be slower days, but sales were still better than we'd seen before. We chalked it up to the fact that we'd been in business long enough and had passed the opening rough start. Week after week, we would celebrate our rising success. February was a better month than January had been, and if things kept going like this, our restaurant would be self-sufficient, and we'd finally be able to see some return on investment by mid-2020.
The Pandemic Shut Us Down Longer Than Anyone Expected
By the first few days of March, we started considering expanding to a second location as a possibility for the near future. We started scouting locations in different neighborhoods and looking for places where we could replicate the original Trébol. Everything felt like it was finally working out, except it wasn't. When news broke about this new virus, we knew we had to temporarily shut down. All our staff was considered part of at-risk populations, so the smartest thing to protect them was to take a break and wait for it to blow over. All three of us had lived through the H1N1 pandemic in 2009, so we figured things would be similar and we would be able to avoid a catastrophe by staying at home for a few weeks. 
By March 27, I had sent out messages to our clients and put up social media posts promising our return by mid-April or late May. Of course, things didn't quite go as planned. April turned to May, spring turned to summer and COVID numbers kept rising. Still, we refused to give up hope. We kept paying rent on the place and never canceled our utilities contracts, hoping that sooner rather than later, we'd be back in business. By November, however, we were forced to admit that the dream was over. I talked to my parents, called our landlord and terminated the lease. 
It's hard not to think about all the "what ifs." Had COVID not been a thing, we'd probably have a successful restaurant by now, maybe with a few different locations. We would have expanded, had an opportunity at a better life and been able to create jobs for so many people. To this day, almost a year after shutting down permanently, I can't fully get over the fact that I won't ever eat there again or have people come in and order their favorite dishes. I try not to dwell too much on the things the pandemic took away from me, since I know I'm one of the lucky few that has made it through today almost unscathed, but it's still painful to know that the chance of making that dream come true was taken away from me so abruptly. Maybe one day I'll try again, but for now, I'll stick with the knowledge that I'm lucky enough to have had the opportunity to even try to make it come true in the first place.