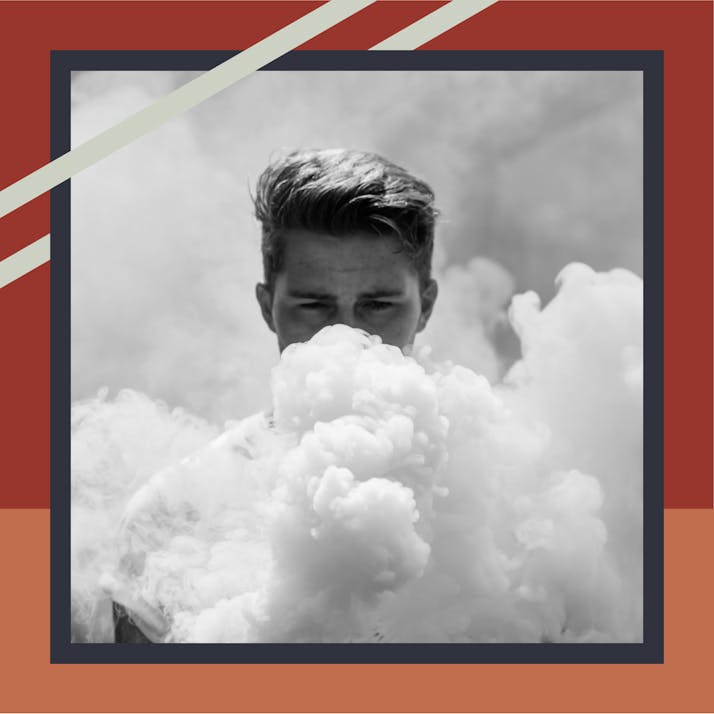 My Husband and I Went on a COVID Coke Binge
Our quarantine boredom spiraled into a cycle of toxic behavior.
/ / /
I've always been open-minded and eager to try things outside the norm. Part of that comes from growing up with young, carefree parents, but the main reason is simply being queer in a world that isn't catered for people like me. Going through shit, as many of us have, you learn to look below the surface rather than at what's presented at face value. You actively oppose society's stuffy expectations because a lot of the time, they don't include you anyway.
I Was Born to Be a Cokehead
I wanted to try cocaine as soon as I heard about it, around age 19. I was about to leave the small city I grew up in to go to university in a larger one, and despite not knowing about the drug's effects or repercussions, it sounded like the perfect introduction to my new life as a man of the world. Plus, I knew my parents had experimented in the past. It sounded like they had a blast.
A week after starting university, I took cocaine with some new friends, and over the next few years, it became a weekly habit. The rush I got from coke was exhilarating, but what really drew me in was how confident and vocal it made me. As someone who had always been shy, it was as though for those brief periods of time, I could leap out of the cocoon of my old self and become the butterfly I saw as my ultimate incarnation.
Fifteen years later, my carefree attitude has mellowed somewhat—but not entirely. I got married last year, and as I've grown older and surer of myself, my confidence has grown without the help of performance-enhancing drugs. Over the course of my 20s, coke went from a once a weekend staple to a special treat I gave myself once or twice a year.
Until the pandemic started.
Lack of Structure Sent Me Out of Control
My husband and I both contracted COVID-19 during the U.K.'s first lockdown. He was bedridden, while I binged crap on Netflix and suffered through not being able to taste anything I ate. Thankfully, we both recovered and were fortunate enough to be furloughed from our jobs. But the sudden lack of structure, so much like my younger days, caused old ways to come hurtling back.
My husband isn't quite as experienced as me when it comes to cocaine, but he had participated on the rare occasions I had done it since university. But over the course of lockdown, sharing a couple of bottles of wine in the evening soon turned into, "Let's just get on it; we don't have to get up for anything tomorrow." I got the number of a dealer from a friend, and soon, we were banging out a gram each week.
When you're high on cocaine, everything is amazing. You feel invincible, creative, ready for whatever's around the corner. My husband and I grew closer those nights as we spoke about things we'd never dared to when we were sober, like having kids or our difficult sex life. We nearly even had a threesome, which in hindsight wouldn't have been good for our relationship, on top of not being very COVID-safe. We were living in our own little bubble, free of the worries and stress that the world outside ordinarily held for us.
I Just Can't Get Enough
My husband, and those I've done cocaine with in the past, knows when enough is enough and it's time to say farewell to a great night. I don't. I must finish what's left, even if it's midday and I'm doing it solo, even if my chest is hurting and I can't feel my heartbeat because of how fast it's going. All I want is that next fix. Soon enough, our little quarantine treat blew up into a toxic cycle of weekly use—until we were forced to stop.
During the summer, our furlough stopped. We lost our jobs, and, unsurprisingly, our money was running out. We could no longer afford to live where we were, so out of necessity, we decided to move in with a relative. It was far from the city we'd called home for years and away from the toxic, structureless bubble we'd created. I had no choice but to quit.
By then, my health had started to deteriorate from how far we had taken our drug binges. Several blood vessels in my nose had popped, ravaging the exterior, and I regularly got shooting pains in my chest. Had moving saved me from damaging myself further—and possibly even saved my life? I think so.
Now my health is back on track and my living situation is much more stable, and I can see that the hole I was in was more out of routine than anything else. When I do cocaine again—and when we next visit friends who do it, I will—I'm not worried that it'll become a habit again. But I worry that other people who've fallen into similar toxic cycles during the pandemic won't be so lucky.