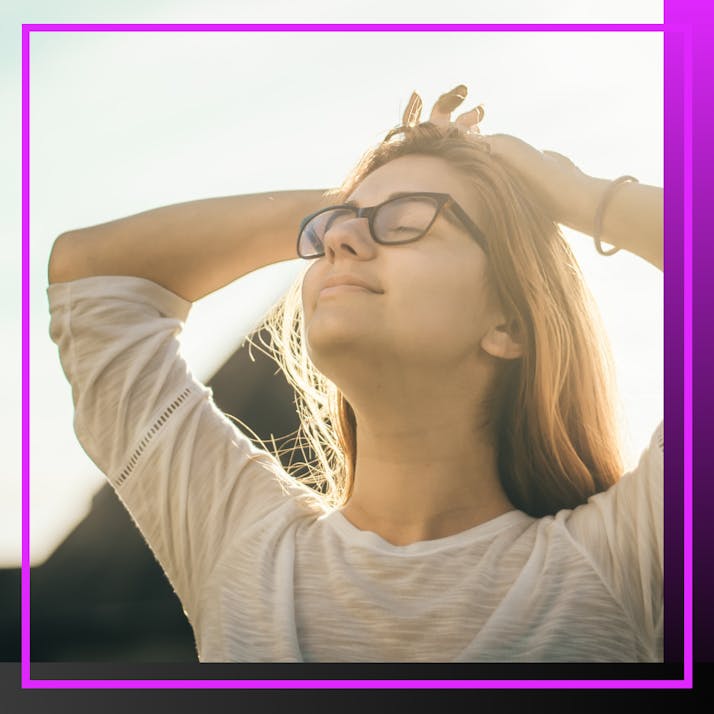 How Working at a Children's Magazine Made Me Hopeful
Despite my dreams of big city reporting, I've pivoted to a fulfilling career engaging with the country's next generation.
/ / /
As a teenager, first fashioning my journalistic fantasies, I envisioned working in pale-toned newsrooms, loud with the jazz of slamming keyboards from writers working on deadline and a Jimmy Breslin-like editor yelling "get the story" in the back. I imagined myself a career in criticism, writing exposées on the Hollywood elite and reporting on the cultural goings-on within New York City. I imagined I'd be an essayist whose words on society were gospel for the average adult American. An aspiring Joan Didion or Nora Ephron, you could say. 
Now, one decade and a journalism degree later, instead of the "critic on the streets of New York" persona I had in mind, I'm a reporter at a children's magazine, working in my sweatpants out of a dual office-bedroom. The ping of a Slack notification from my boss doesn't have the same gravitas as a backroom Breslin bellow. 
I would call my career trajectory an upward fall. My internship with a politics and pop culture publication was ending and a position at an affiliated children's magazine was opening. It was an entry-level role at a print news magazine for kids beginning at age seven or eight and up to the early double digits, but I didn't have any other suitors hitting up my LinkedIn chatline. I did, however, have rent and student loan debt to pay on a monthly basis. And at such an early time in one's career, you'll say yes to anything so long as you feel like you're still playing the game. And there I was, still in the media game. I was writing and reporting the news. I was a journalist.
I Learned the Importance of Helping Children Understand the News
Like any job, I did what was required of me. I was tasked with mostly back-end work. I helped with the research for other writers and with the administrative side of things, filing invoices and building pitch memos. But this audience, this readership, required more of me than I thought. It required a reversal in the way I saw the world. 
I was sitting in pitch meetings where reporting on anything too negative or violent was lobbied against. We couldn't talk about the separation of families at the border between the U.S. and Mexico, the looming threat of a Russian global takeover or the realities of police brutality against Black Americans in this country. A pandemic was raging and we were told to look for stories of kindness. Doubts on our democracy were being cast and we couldn't stop reporting on NASA. I was biting my tongue through it all. Why are we sheltering these children? I thought.
I was wrong, though. I didn't need to bite my tongue as much as I had to look for what was going right instead of what was going wrong. If there was a natural disaster, what relief effort was underway? If there was a protest, who was trying to help? Or rather, what story can we run to help readers digest it all? There was a nuance in the delivery that I didn't understand at first. They were interested in reporting the big news to the little ones, but just in a way they could engage with it and understand. It wasn't reporting fluff as much as it was wrapping the news in fluffier packaging.
The Capitol Insurrection Brought Out the Best in Our Kid Subscribers
It was especially drilled into us that our reporting must remain unbiased, even though it was clear that nearly the whole team were democratic liberals and no one supported Donald Trump. There was an active effort to maintain balanced political coverage, otherwise parents would write in claiming we were indoctrinating their children, which did and does happen. 
So, when thousands of people attacked the U.S. Capitol on January 6, 2021, I had no idea what we were going to do. This was an America I didn't want kids to experience. This did not have two sides; this had one very ugly one. But, we—or rather, my editors and the writers above me in rank—stepped up. 
This came at a time when I was still just working with half my heart, relishing in the joy of collecting a steady paycheck. A steady salary is oh, so seductive. But, as I said, my heart wasn't fully in it. Then, I was a part of a magazine that helped explain January 6 to kids, a magazine that prompted kids to write in and explain what democracy means to them. I looked at their letters with visions for America. Ones advocating for diverse leadership and universal health care. Ones that called for voting rights legislation and more funding in renewable energy. Ones that protected natural lands and animals. They were engaged with the current events and had opinions. And almost unanimously, all of their visions were for a brighter, more inclusive country.
I've Found Joy in Informing and Engaging with Generation Alpha
Our readers often tell us what they like in the magazine and what they want to see more of. They correct us when the caption of an animal photo lists the wrong species. They raise money for cancer research by selling handmade tie-dye T-shirts, and they collect soccer equipment for schools in rural Africa. I thought my career was about pointing out what's wrong in society, but instead, I'm emboldening Generation Alpha, as they've been officially delineated, to build a better future. 
Working at a children's print magazine, I feel like I'm both frozen in time and accelerating through it. With this position also comes the rare opportunity to work for a print magazine. In a way, I have my toes dipped in the old media world for a new media generation. The physicality of my work—getting to hold the magazine in my hand—is also so fulfilling. In many ways, I'm living out the Jimmy Breslin fantasy. I'm writing on tight printing deadlines and working with the "department of factual verification" as described in Jay McInerney's Bright Lights Big City. I have to write a lot in a few words and I don't get the luxury of going back in to edit.
You can spend your whole life building your dreams, designing the details of your future life, but it will never look like that. And even if you get everything you ever wanted, it's not going to be in the way you thought it would happen. I wanted to be a writer who reported on the complexities of adult life; instead, I'm a writer breaking down the complexities for children. It's not what I envisioned, but it turns out I like providing the fluffy packaging.