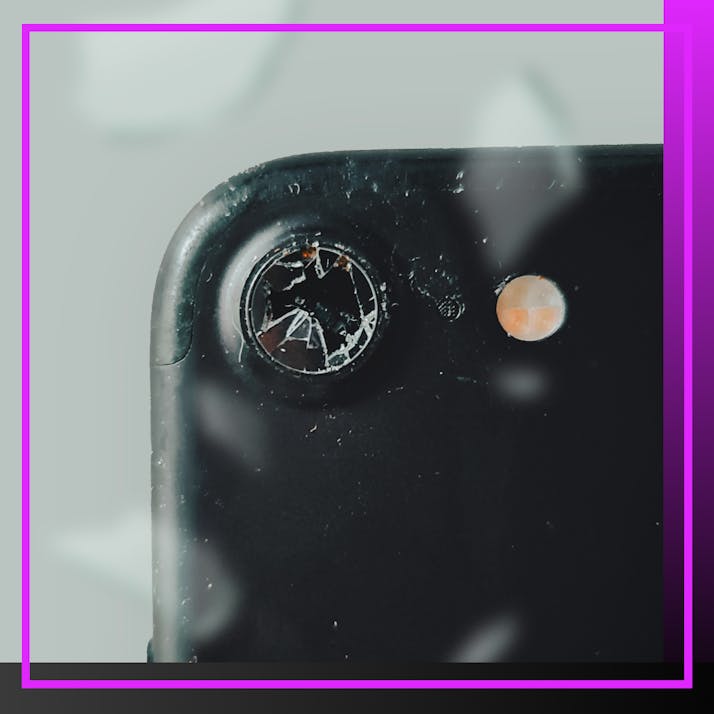 Being a Social Media Influencer Killed My Joy for Life
As a wellness instructor and private person, I saw the direct, negative impacts of having a very public persona online.
/ / /
I used to love my privacy. When I traveled the world, I was cloaked in foreigner anonymity. I could just be the girl next door anywhere I went. Harmless, coy. And then I started posting on Instagram. 
I was what you'd call an "early adopter." I never really tried to build a following. I had a job directing the wellness programs at the largest retreat center in the world. Thousands saw me in the limelight and they wanted to stay in touch after they left their tropical holiday. So I posted. I shared. They connected. 
Over the years, I resisted it and pulled my following back when others wanted to grow it for profit. I never wanted to throw myself into it fully, knowing that that road wouldn't lead anywhere pretty. I never sold ads or made partnerships. I was just sharing content about the relationship with ourselves and how to be a better human in body, mind and spirit. From lettuce leaves to embodied practices, to talking about sex, I was honest. But I resisted getting wrapped up into it all too much. I'd seen what dopamine mining could do. I understood the danger of social media.
Instagram Made Me Feel Like I Needed to Share Everything Happening in My Life
But what I hadn't researched—and what I swear I felt chemically in my brain—was the guilt, the "should"-laced fomo of not just being able to live my life. On trips and outings, I would often think to myself: "This is nice, but I should be sharing it with my audience." 
I don't know exactly what stew of neurotransmitters that cooks up, but it's definitely not something I want to order again. It's not only the doing and the posting—it's all the times where life is genuinely awesome, and you can't genuinely enjoy it—because it should be posted, right?! Life itself becomes your best content. And, thus, life itself becomes commodified.
It was never easy. I was in the spotlight; everyone saw me, judged me, projected their own understandings of my complex life onto me without knowing me. No matter how much I explain, my followers are incapable of understanding the entirety of my existence. This isn't a real relationship. It's not one-on-one. It's one-on-thousands. 
I Rejected Ad Partnerships and Got Lost in the Influencer Crowd
A few years ago, when I was ramping up my entrepreneurial career, using social media as fuel, I took live-streaming to the edge of comfort. I used to talk to followers about my crushes, my intimate relationships, obscene happenings with family or anything else that would shock people. Done in the style of consciousness and deep self-awareness, I was still playing to the algorithm, getting numbers up at my own expense. I didn't know who I was talking to or who would see it in the future. It was free content for no consent. The personal repercussions were high—men stalked me and said they masturbated to my videos. 
It feels a bit raw, really. Still too fresh to fully talk about. I never felt comfortable going "full influencer" with partnerships or promoting sales. It felt disingenuous. I was just there to be honest with people and help them get healthier. I would share inspiring dance videos, my own recipes, reminders on how to live better or photos of baby animals to inspire joy and reconnection to nature. 
Somehow, my mission-less-ness to have an audience eventually drowned under a tidal wave of income-backed influencers who were strapped in, ready to give everything they had, at all hours, in order to grow their following. They put all the guns in on this one, had all the hooks, all the clickbait and all the wide-open-eyed-emojis to keep you looking back. I couldn't compete with that algorithm. I didn't want to. That's not what I was there for. But that didn't make the guilt go away.
In the end, I don't make it out of the millions on top, and yet I still drink the poison of self-inflicted "'should." I can't live life without a stutter in my step, a second thought to pull out the camera, or a lament in my soul that this rainbow, that beautiful sunset or this food should be shared.
The audience will never know. But I'll likely be feeling these repercussions for a while.