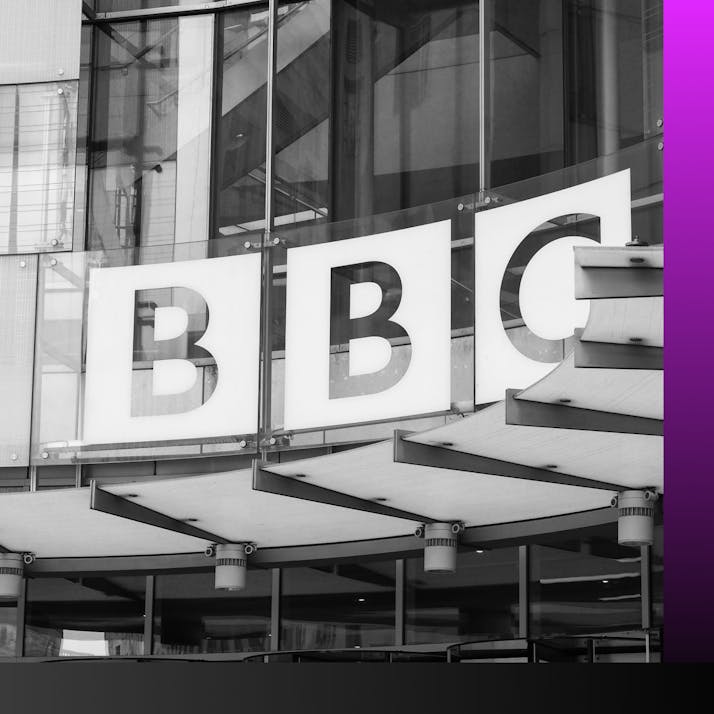 The BBC Forgot About Its Freelancers During the Pandemic
From sudden termination to mixed messaging about receiving payment, the BBC's treatment of its workers in 2020 left us scrambling to make ends meet.
/ / /
The United Kingdom has given the world some incredible things over the years: the chocolate bar, the World Wide Web and actual football (later to become soccer, even though it is actually football.)
Another great creation to come from the land of baked beans and Piers Morgan is the British Broadcasting Corporation. 
The BBC has brought us such institutions as Monty Python's Flying Circus, Doctor Who and The Office, and its news coverage is respected worldwide. It has been around in one form or another since 1922, which is longer than any member of the royal family has been alive. 
But, as with the royal family, parts of it are flawed. (Admittedly not as much as Andrew.)
By the End of March 2020, My Daughter Was Born and I Was Out of My Freelance Job
For five years, I worked at the BBC.
After a career in commercial radio, I joined the BBC as a radio reporter. I was given a BBC pass with my picture on the front and the BBC's values on the back. I felt rather proud. After all, this was the BBC. 
The BBC, like an old auntie at a family party, is lovely, but every so often, something will be said or done that reminds you they're from another time.  
On one such occasion, I was assigned to go and meet a Nigerian pastor and his wife who had opened their church to feed struggling families. 
"It's probably best not to ask them what it feels like to be poor."
That was the advice of the station manager as I was heading out the door. Very keen to impress the BBC's policy on representing the diverse culture of its cities but not quite getting it right. 
And that is how I would sum up working inside the BBC.
In March 2020, hundreds of other happy BBC workers and I were about to lose the joy and pride that comes with being part of the people-focused Auntie Beeb.
On March 12, the British Prime Minister Boris Johnson announced, "We've done what can be done to contain this disease…but it is now a global pandemic. I've got to be clear…this is the worst public health crisis for a generation."
At the time, I was on-air, presenting a radio show, and we had to cut away to hear the PM give an announcement. 
One minute you're playing Michael Bolton; the next you're reaffirming a pandemic. 
My daughter was two days old when the announcement was made. Eleven days later, on March 23, the U.K. went into lockdown. A few days after that, I was no longer employed by the BBC. (It was quite the fortnight!)
I had a 3-year-old son and a month-old baby daughter. I was scared.
There Was Confusion Over Whether Freelancers Would Get Paid
The U.K. government announced a furlough scheme. If you were on a payroll but couldn't work for your employer, you could claim 80 percent of your earnings. It also announced help for the self-employed: 80 percent of your average profits up to a maximum of £7,500 for three months.
As a Pay-As-You-Earn freelancer, I, and many others, as I would find out, neither qualified for furlough nor for self-employed help. More than 3 million U.K. taxpayers fell into this category. 
In April 2020, the BBC PAYE Freelancers Group was set up on Facebook to help us make sense of it all. That same month, the organizers of the group sent a letter to the then-Director General of the BBC, Lord Hall, signed by 157 PAYE freelancers (myself included). 
The following month, the DG replied, saying, "We do want to reassure you that we're doing all we can to support the freelance community, and we have put several measures in place."
There was a glimmer of hope being shone upon us by the DG himself. As a wave of relief washed over my anxious mind, I realized I would be able to feed my children real food. 
And then, in June 2020, the BBC argued that as a public sector organization, it was not able to access the furlough scheme.
Once again, my hope was now as empty as our food cupboard.
The amount of people having to claim universal credit—government benefits—in the U.K. doubled from 3 million to nearly 6 million at the start of the pandemic and only increased. I became part of those statistics. I tried to get any work elsewhere—from delivery driving to helping in a nearby farm supplies warehouse—but there was a pandemic going on, and nobody was hiring.
In July 2020—four months after the lockdown was announced—the corporation finally took steps to help the loyal PAYE freelancers it had relied upon. The Broadcasting, Entertainment, Communications and Theatre Union reported, "The BBC has now agreed that freelancers who either had no bookings or reduced bookings due to COVID-19 but who had worked with the BBC every month over the period [between] September 2019–February 2020…will receive their average earnings for the months of March, April and May 2020 (calculated over the 12 months prior to COVID) and capped at £2,500."
I had worked from August 2017 to April 2020. I read and reread. I qualified!
I wrote an email to the Human Resources department. I didn't hear anything. I called them. I couldn't get through. I emailed again. 
As I am writing this in January 2022, I still haven't had a reply. I asked the Facebook group to see if they fared any better. 
A now-former freelancer said they didn't even receive an email to inform them their future bookings were being canceled. Another said they didn't receive anything and the insistence of the BBC that they become PAYE pushed them over the qualifying threshold for the Self-Employment Income Support Scheme. One responder offered a morsel of positivity, declaring that they received a small payment; then told of how their freelance contract was canceled without any warning. 
The plight of the forgotten freelancers was spreading. During the summer of 2020, someone who worked at BBC World News said in a resignation letter, "Management has undermined mine and PAYE freelancer's dignity. We feel our concerns over furlough, our livelihoods, our health and financial security have not mattered."
I felt that. I'd been claiming benefits, missing payments on the house, having my phone cut off and taking jobs that paid less than the minimum wage just to be able to buy food. 
But despite that, in February 2021, I went back to work for the BBC. 
I Still Love the BBC but Now as a Consumer, and My View of It Has Changed
In the time since that last shift, I felt ghosted. As the months had rolled on, I began to doubt my own ability, whether I was thought capable by colleagues or even liked. Such were the tricks my mind played over that time. So when I was asked back, it was validation. 
Oh, and I really needed the money. 
I returned with steady, if not flowing work as the country got back to normal. Then, in August 2021, still a BBC PAYE freelancer, I was asked if I would like to book more work: four shifts in the next four months. 
It felt all too familiar. The uncertainty, the lack of loyalty that fellow Facebook group users had experienced. It wasn't a good way to live for my mental health. (I'd been put back on antidepressants during the pandemic too.)
I decided to leave.
Life is good now. My family and friends are healthy, and my debts are pretty much paid off, thanks to becoming a self-employed writer and podcast producer. I am one of the very lucky ones.
I still love the BBC. The people who make it work day-to-day are passionate and brilliant. I loved working with them. 
But now I sit with my dignity and admire from the outside. 
I particularly enjoy watching Match of the Day on Saturday nights, which shows all that day's football. Actual football, that is.