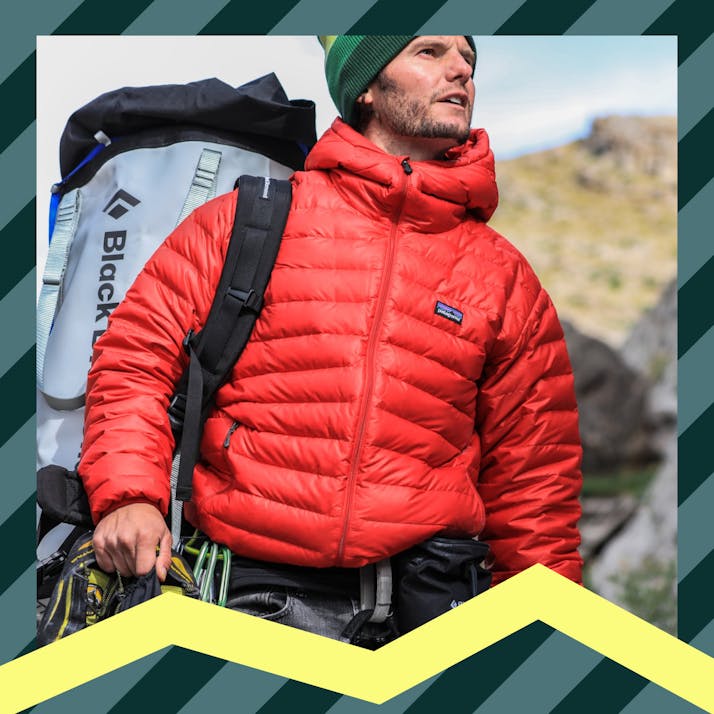 I Almost Worked for an Outdoor Gear Company: Here's Why I'm Glad I Didn't
The interview process was long, unfulfilling and exposed a lot of corporate blindspots. 
/ / /
The CEO of NEMO told me he'd hire me, only if he decided that I was a person he'd like to introduce at a party. In other words: "Are you the type of white woman who can chill with the outdoorsy bros, or are you not?" The company was looking for someone who could hang with its team, someone who was cool enough to not rock the boat carrying all the straight, white, able-bodied people to shore.
They weren't looking for someone like me. 
I wish I'd realized this was a terrible company prior to my five interviews and eventual rejection, but I was too blinded by the need for a stable income after a year of scraping by on unemployment and odd jobs during the pandemic. My saga with NEMO began when a local recruiter found me on LinkedIn and asked if I could send him my resume. I recognized NEMO's name because my roommate had worked there. I'd always been envious of her work trips that included drinking and camping in the woods with co-workers and other perks like copious amounts of free, high-quality sleeping bags.
I "passed" the screening interview with the recruiter and was next scheduled to meet with the CEO for an hour on Zoom at the end of the week. During our conversation, I learned that NEMO (short for New England Mountain Outfitters) made sleeping bags, tents and other outdoor equipment with a focus on sustainability. The CEO assured me multiple times that NEMO would "never make anything that was already on the market."
He also let me know that after the Black Lives Matter protest surge in 2020, they'd been making some positive changes to their company. For instance, they'd assembled a special team to focus on diversity and hired their first Black employee to be the head of marketing. Blinded by the idea of potentially working for this fancy company, I ate this shit up, knowing full well that hundreds of other manufacturers were making nearly the same exact products and that most companies' claims about diversity in the wake of Black Lives Matter were merely marketing ploys and virtue signaling. 
I Recognized a Lot of Privilege During the Interview Process
My next interview, with the head of marketing, was a week later. I was excited to speak about the future of a more inclusive outdoors company. To prepare, I looked at the company's website and social media to see how it branded itself. To my surprise, what I found contradicted the CEO's statements about diversity. I expected to see people of all shapes, sizes and colors in the marketing photos. Instead, I found photos of the thin, white and able-bodied NEMO staff modeling all their gear. My interview was eye-opening. 
"What's your favorite thing about working for NEMO?" I asked.
"They always do what they say they're going to do," the head of marketing replied. 
My fourth interview was with both the graphic designer and the creative content director a week later. This interaction was fine other than learning that one guy had been hired through a friend of a friend. After this, the recruiter let me know that I'd made it to the final stage: The Project. The Project had been mentioned to me in passing, but I still had no idea what it would entail.
The CEO Seemed to Reject Me From the Very Beginning
The CEO emailed me the assignment two business days before they wanted it complete, at which point I resented NEMO, but still really wanted the job. For The Project, I had to write some letters to customers in the voice of the CEO, and in order to do this, I'd interview him for one hour and then compose my letters, sending them to NEMO to review. What struck me as odd was the note at the bottom of the page: "Good luck and have fun! No matter what, you'll have added another fun piece to your portfolio and life experiences."
Sure, there's something to be said for growing from struggle, but did I really want to add a grueling and abusive interview process to my list of life experiences? To add to this, the "no matter what" clause seemed like they were already soft rejecting me with an introduction of doubt. Despite my reservations, I figured I'd do my best and press on with the image of a fat salary in my sights.
According to the recruiter, I had to interview the CEO by the end of that day because it was the only time he had available before his vacation and they wanted to make a hiring decision by the end of the month, which was rapidly approaching. I rushed to research the CEO's previous communication letters and prep some interview questions, and despite the stress of rushing to get ready, the interview went fine. When I asked the CEO about how the pandemic changed his perspective on his business practices, he said, "The pandemic gave me time to slow down and leave the rat race behind." He'd spent more time with his family and less time at the office. 
I shuddered to think of what the workers at NEMO's factories had been doing while the CEO was spending more quality time with his wife and kids. He also didn't mention anything about the millions of people who had died in the last year and a half, which I found strange. Nevertheless, I came out of our conversation with a slew of notes and a recording that I could pull from for my letters. Since NEMO had a tight timeline, I canceled all my plans, drafted the letters, had a friend edit them and turned them in. 
The recruiter let me know that I'd hear back in a week about their final decision. While waiting, I tried to distract myself by taking walks, eating good food and watching TV. A week passed and I heard nothing, so I emailed the recruiter, who told me the CEO was still on vacation and would be back next week. I waited another week and emailed the recruiter again but got no response, so I emailed the CEO and head of marketing. The head of marketing told me the CEO was still on vacation. I waited another week before following up with the recruiter one more time. He didn't respond for a day or two, then called me to tell me the company was "going in a different direction." 
I've Focused My Energy on Supporting Equitable and Diverse Outdoor Brands
I was pissed. After spending four-and-a-half hours in interviews and five hours working on The Project, I figured I at least deserved a timely "no thank you." If NEMO were a freelance client, I'd have dropped them weeks ago, but I let their bad behavior slide because I believed in the value of a steady paycheck.
In response to this experience, I researched a bunch of gear brands to make a list of ones owned and operated by marginalized people, but I couldn't find any. There are a slew of white girlboss brands such as Swift Industries and Wild Rye. However, these brands focus on clothing rather than tents, backpacks or other outdoor equipment. One outlier is Kula Cloth, a white women-owned brand that makes a cloth that can be used for wiping while on the trail.
White companies have a monopoly on the outdoor gear retail space, and my only recourse is to support the future of diverse and equitable brands by donating money to organizations that support marginalized communities getting outside. Some of these organizations include Latino Outdoors, Outdoor Afro, Native Women's Wilderness, The Venture Out Project, Get Out, Stay Out and the Brooklyn Boulders Foundation. 
If you enjoy the outdoors and the gear you've bought from toxic white brands (because, as of now, that's the only option), I encourage you to give a little more than you think you should to these organizations. That's one way you can make the present and future joy of getting outside more accessible to everyone.