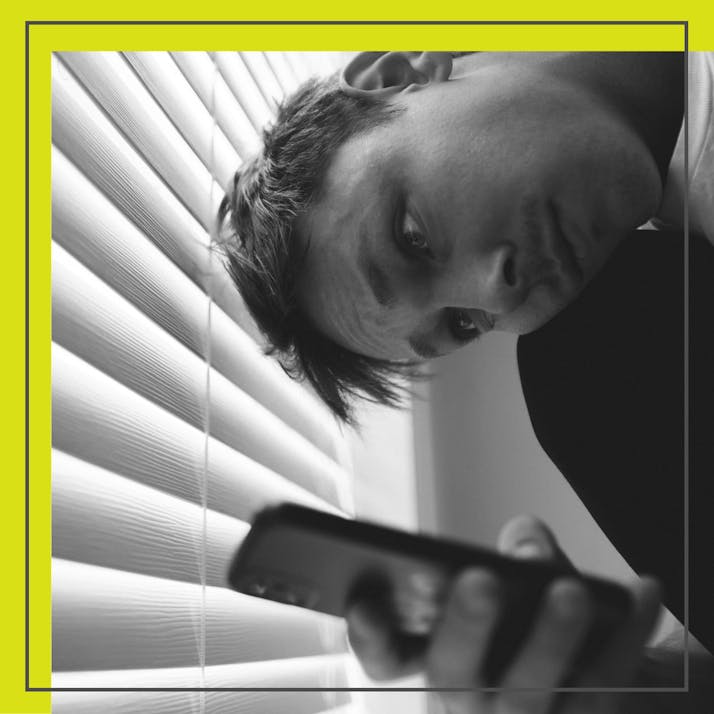 I Became Addicted to Chatting With Strangers Online
Although I had my family and friends to talk to, it felt better to continuously engage with new people and learn about their lives.
/ / /
Since my childhood, I've always been a somewhat silent individual, speaking only when it was most necessary to speak. Asking others for the things they owed me or raising my hand in class used to be nerve-wracking tasks. But as I grew up, I always liked hearing people talk about their feelings and their hard-to-explain thoughts. Maybe it's because I used to be confused and uneasy with my feelings. Listening to others discuss theirs was a source of personal satisfaction.
And during the COVID-19 pandemic, when everything went virtual, I was working from home, listening and talking to many people across the world for the length of each day. It's not like I didn't have my family and friends to talk to—but somehow, remaining continuously engaged with strangers was more relieving at that point in time.
Tech Advances Have Allowed People to Connect Online Anonymously
These days, there are lots of platforms to talk to strangers online. In August of 2020, four months into the pandemic, I first came across the platform 7 Cups, a website that provides online therapy and free support to people experiencing emotional distress by connecting them with trained listeners. The listener interacts with the person seeking help via an anonymous and confidential chat.
At the time, I wanted to talk to people, hear from them—anything and everything. I just needed to remain engaged in some conversation. So I did. I talked to people all through the day—from 8 a.m. to 5 a.m.—with little breaks in between. I would often speak with many people at the same time on numerous platforms, such as Qeep, HearMe, Wakie, Whisper, Chatous and Omegle.
On most platforms, users were trying to find people to talk about sexual stuff. But on platforms like 7 Cups and Wakie, most people wanted to just share their feelings, their struggles with family, their difficult relationships with boyfriends and girlfriends, their job loss during the pandemic. Some college students just missed going to school with their friends.
Each Platform Offered Different Kinds of Conversations
On various platforms, I connected with people from different age groups at different stages in their life. They all had different things to share and talk about. 
A 22-year-old girl, who had gotten married just three months before the lockdown shared the difficulty she was facing with her husband's family. A pregnant Italian high schooler had run away with her boyfriend and cried while sharing how much she missed her family. A young lady from the U.K. lost her husband during COVID-19 and discussed how, for the last five months, she had been spending sleepless nights alone. 
One older lady from Australia shared how her life was just perfect and peaceful and how good she feels talking to new people. An unmarried uncle from India was running his business and became tormented because of the absence from his life. Another Indian, an engineering student, shared his hope to drop out of college to pursue photography full-time. An American psychology student just wanted to genuinely listen to people and their thoughts. 
I liked getting to hear from all of them, mostly because I was engaged in continuous conversations, receiving a barrage of notifications and reading lots of messages. It was hectic but fun. Some shared how much better they felt after talking to me and letting their feelings out, and they relayed the struggles of finding an empathetic, non-judgmental listener around them. 
My Mental Health Improved Through All These Conversations
At the time, I was working as a UX/UI designer. I didn't have any major projects on my hand and my workload was light, but I still woke up early to respond to people's messages—during breakfast, lunch, meetings, dinner and late nights. My brain was buzzing with a headache but I remained glued to my phone. Slowly and gradually, continuing conversations started becoming overwhelming, and I learned to know the reasons for my obsessive behavior.
Continuous conversations with different people throughout the day were actually my attempt to run away from myself—from my thoughts, deepest fears, desires and insecurities. I wanted to erase my broken past friendships and relationships, my worries about my career and about my looks. Instead of examining them, I got addicted to getting a constant influx of notifications; they became the source of my ecstasy due to their dopamine hits. 
Because of my constant messaging, I was barely sleeping at night, which had started causing hallucinations. I started seeing people sitting in front of me, talking to me. Images of words revolved around me. I discovered that I was sabotaging my relationship with my friends and family. I was using conversations to channel the affectionate feelings inside me that weren't allowed to be shared in the open thanks to the pandemic.
I Eventually Broke Free From the Barrage of Messages
After continuing this crazy practice for some months, keeping certain feelings inside me, there came a phase of debilitating exhaustion. I finally decided to break free from this practice. I got rid of all conversational applications from my phone and deleted all of my accounts.
I pursued a digital detox for ten days, in which I didn't use my phone or internet, and I also took leave from my office on the grounds of my mental health. It was very difficult. I focused on my diet, meditation, physical exercise and reading, and it worked. I felt better. 
Throughout this whole episode of conversations, notifications, strangers, hallucinations and sleepless nights, I experienced the perils of the internet and crucial insights about myself. They'll stay with me.